ELR30WM-71
Design: WETSTYLE Design Lab
Keyword: Scandinavian
WETSTYLE presents the Element Raffiné collection, inspired by minimalist Scandinavian design trends. Celebrating the beauty in simplicity, this wall mounted vanity displays pure, unembellished clean lines and distinct edges, a testament to the splendour of uncluttered design. This vanity features inner pullout drawers with finished interiors, and an all-natural wood finish. Part of the Element Raffiné collection,this wall-mounted vanity is coated in a marine grade finish to optimize water resistance and durability. European design meets the modern home in the Element Raffiné collection
Specifications
Downloads
Support
Notes
SINK: Integrated countertop sold separately.
SPECIAL WALL PREPARATION RECOMMENDATIONS: The distance between studs should not be more than 16''. Each stud must be reinforced vertically by 2'' x 3'' wooden studs and horizontally with 2'' x 6'' wooden studs at a height of 30'' all along the full width of the vanity.
WOOD: All natural wood finishes, may differ from sample or pictures as wood grains vary somewhat from piece to piece. This adds natural beauty and character making each made-to-order piece unique in veining, grain, pattern and color.
VELXS30-O-8-NT-GA
Design: Wetstyle Design Lab
Keyword: Scandinavian
Merging harmoniously with the surrounding countertop, the VELXS 30 semi-recessed sink is a luxurious lavatory defined by its subtle curves and a luxurious True High Gloss or Matte white finish. Rounded inner corners contrast with rectangular outer edges in this ultra-thin bathroom fixture that features a striking slimline effect. Made from ecologically friendly WETMAR BiO material, this sink can accommodate in-unit or wall mounted faucets with the option for an overflow to be installed if desired. This versatile lavatory is a favourite of contemporary interior designers. Discover the Element Collection, from WETSTYLE.
Recipient of:
Specifications
Downloads
Support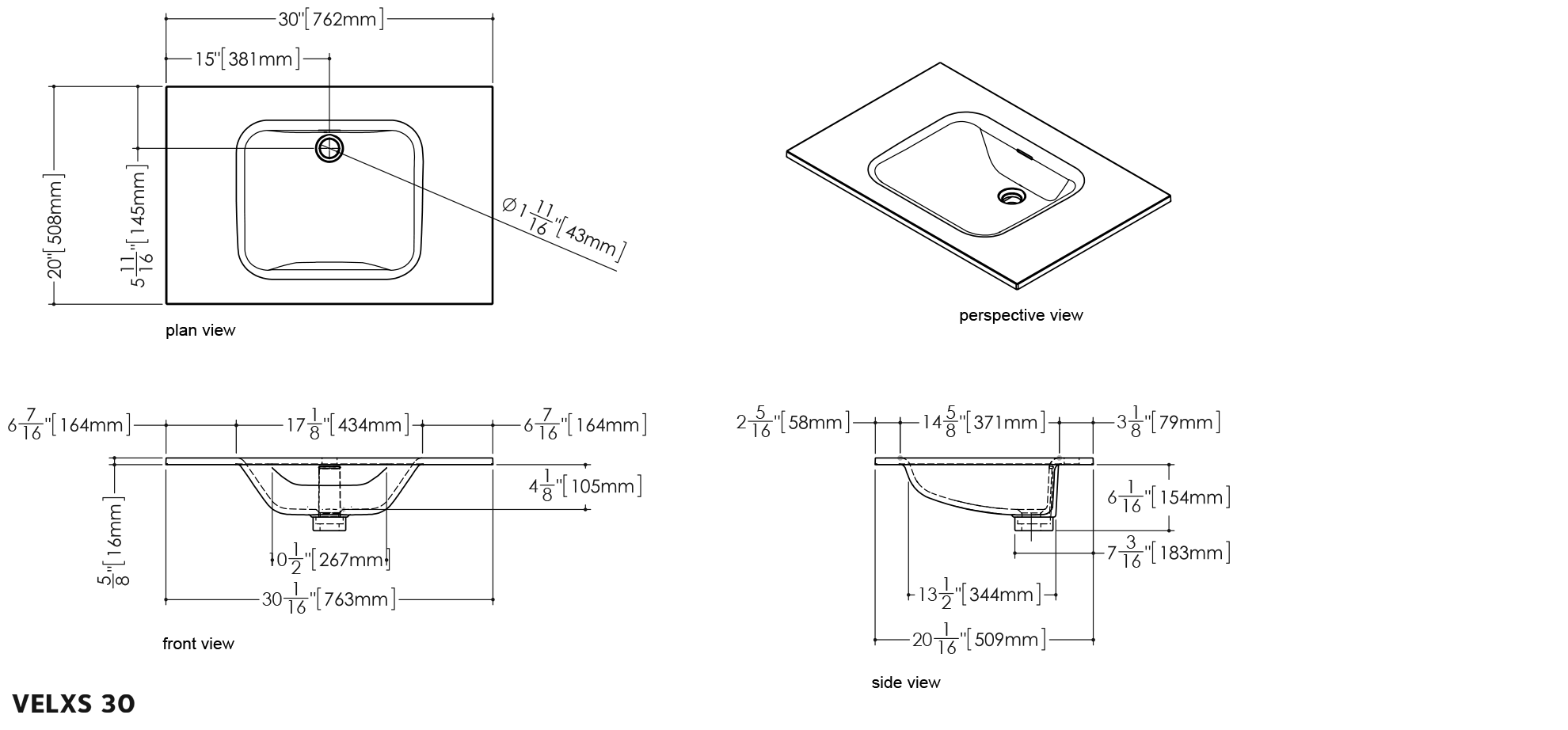 Share your #wetstylehome with us on social media. Follow us @Wetstyle
//php echo do_shortcode(get_field('lookbook_callout_shortcode', 'options')) ?>