WETSTYLE Wood Finishes
Water-resistance
To ensure that the wood is water resistant, all wood finishes are sealed with a polyurethane catalyzed lacquer, a coating normally used on boat decks. Rated level 5 by the AWI (American Woodworking Institute), it is the industry's highest-rated finishing.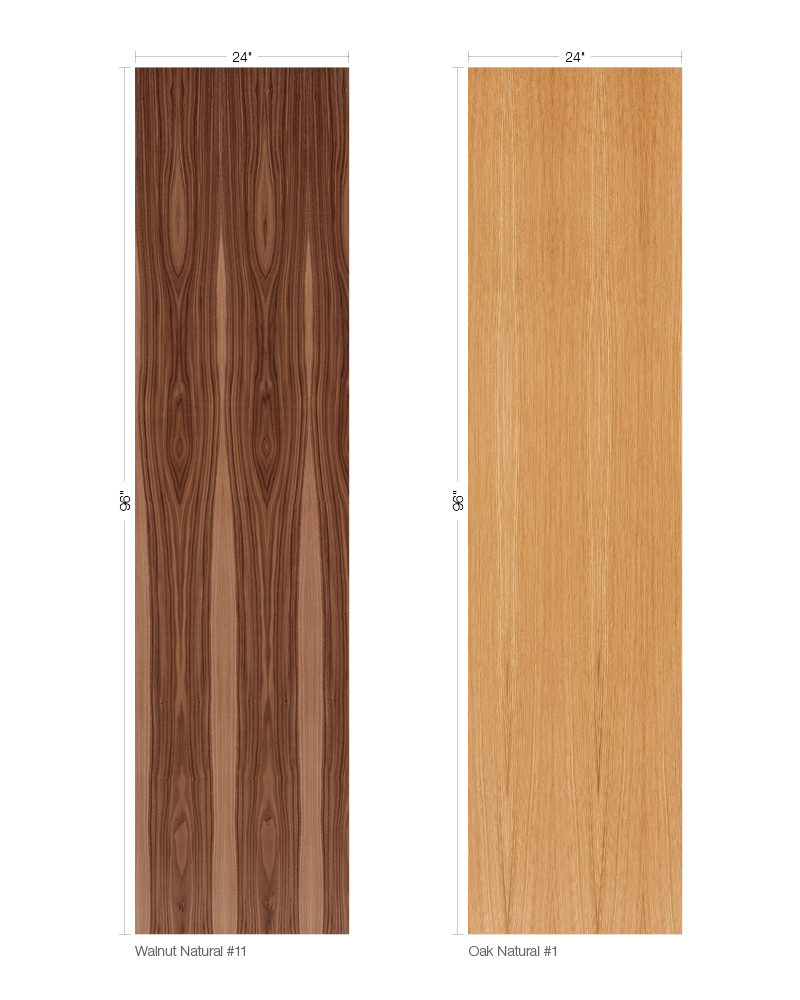 The beauty of natural hardwood…and accepting its differences
For handcrafting its wooden furniture, WETSTYLE's artisans use real hardwoods. This brings a richness to the grain pattern and a singular color that no reconstituted wood or laminate can match. And since each tree is unique, the grain pattern and color vary from one tree to the next. Therefore, no two furniture pieces will ever be exactly the same; each will have its very own character dictated by Mother Nature.
Here are examples of large wood sheets of wood to show the variations within a sheet. Although we do our best to control what we can while selecting our wood sheets, there will inevitably be a difference between the samples and photos of our catalogues, the physical samples and displays found in showrooms and the pieces clients will receive. Additionally, as it gets exposed to light, the wood will continue to mature for about 6 to 12 months, bringing out its true character.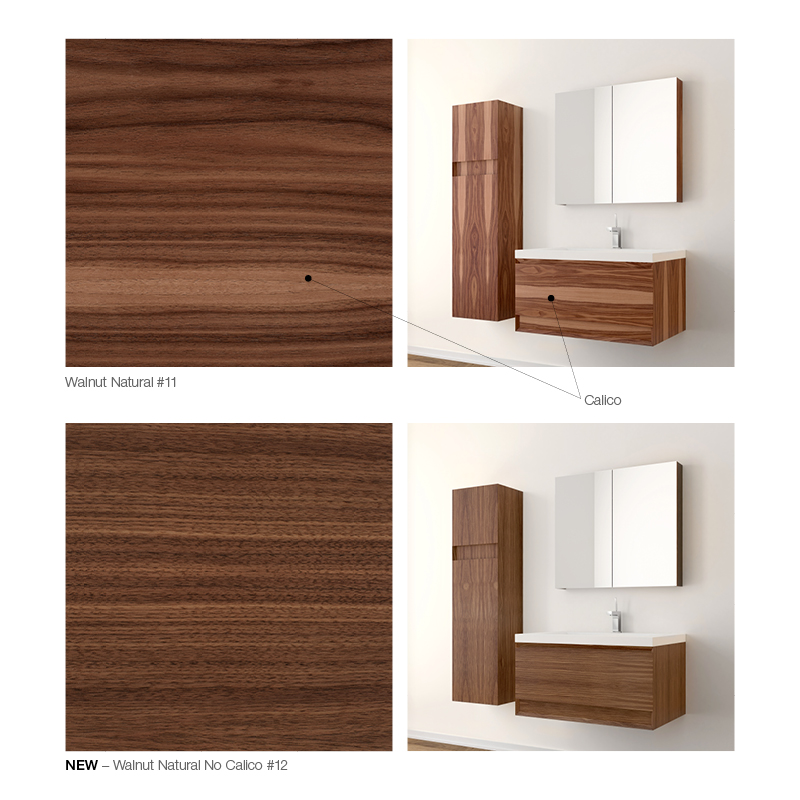 Walnut Natural – What is Calico?
Calico (or sapwood) is the younger and paler outermost wood on a tree. It is located between the bark and the darker heartwood.
Our popular Walnut Natural (#11) is now available in an additional version – No Calico (#12). The No Calico version does not contain the lighter sapwood portion, offering the richness of walnut but with a more subtle grain pattern.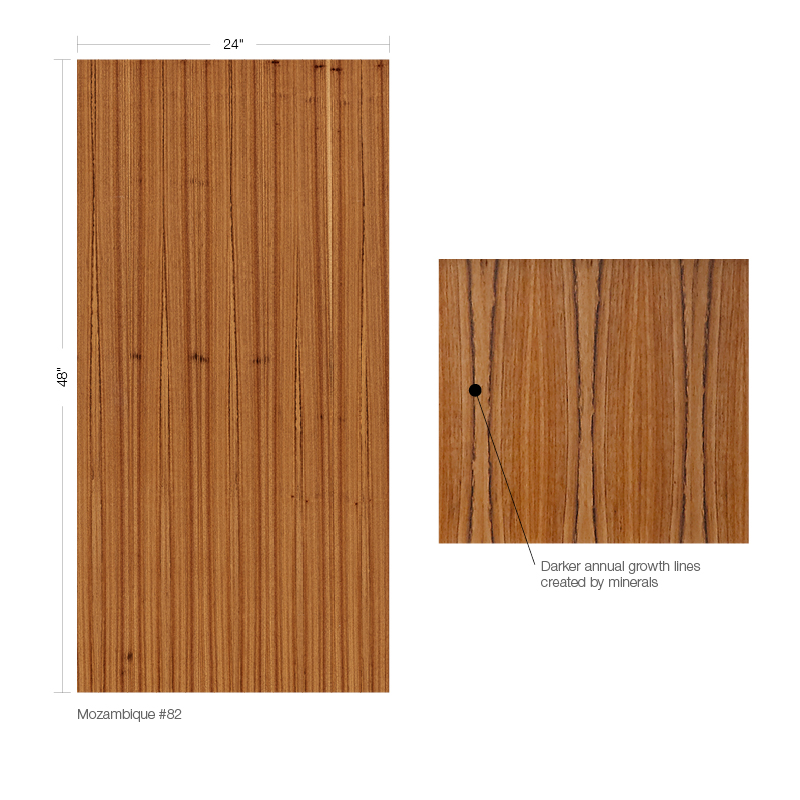 Mozambique grain variation
Mozambique wood contains darker lines created by the accumulation of minerals in the annual growth lines. The intensity of these lines is unique to each tree and cannot be specified or guaranteed.