Are you planning a bathroom renovation project but are overwhelmed with where to start? According to the Home Advisor, the average cost for a bathroom remodelling project in 2019 is 10,288$. With such a daunting price tag, many people have trouble during the initial planning stage of their remodelling project; between picking fixtures, designing the space, and hiring contractors, renovations can seem overwhelming! We are here to help, with some handy tips that will help you make sure your upcoming project is stress free!
Your Planning Starts Online
When planning your renovation, Pinterest can be a good place to draw inspiration. Browsing others renovations can help you identify the style that would work best in your home, with images being uploaded frequently under tags such as "bathroom remodel" and "modern bathroom ideas" .  Save your favourite images to your bathroom inspiration image board for future reference! It's important to have an idea of what you envision for your space before you contact a professional or visit a bathroom fixture showroom, and Pinterest is a great place to browse other projects for inspiration in the early planning stages.
Do Your Research
Take some time and measure the space you plan on renovating. Decide on how much space you would like to allot for your sink, tub, toilet, and any other fixtures you are interested in. Browsing fixtures online can give you an idea of the space you will need for certain types of bathroom furnishings and can give you an idea of the amount of money that you will need to set aside for hardware when working on your budget. Alongside measuring your space and selecting fixtures, it's important to read up on the local plumbing code to see what is legal and what is not when renovating a space.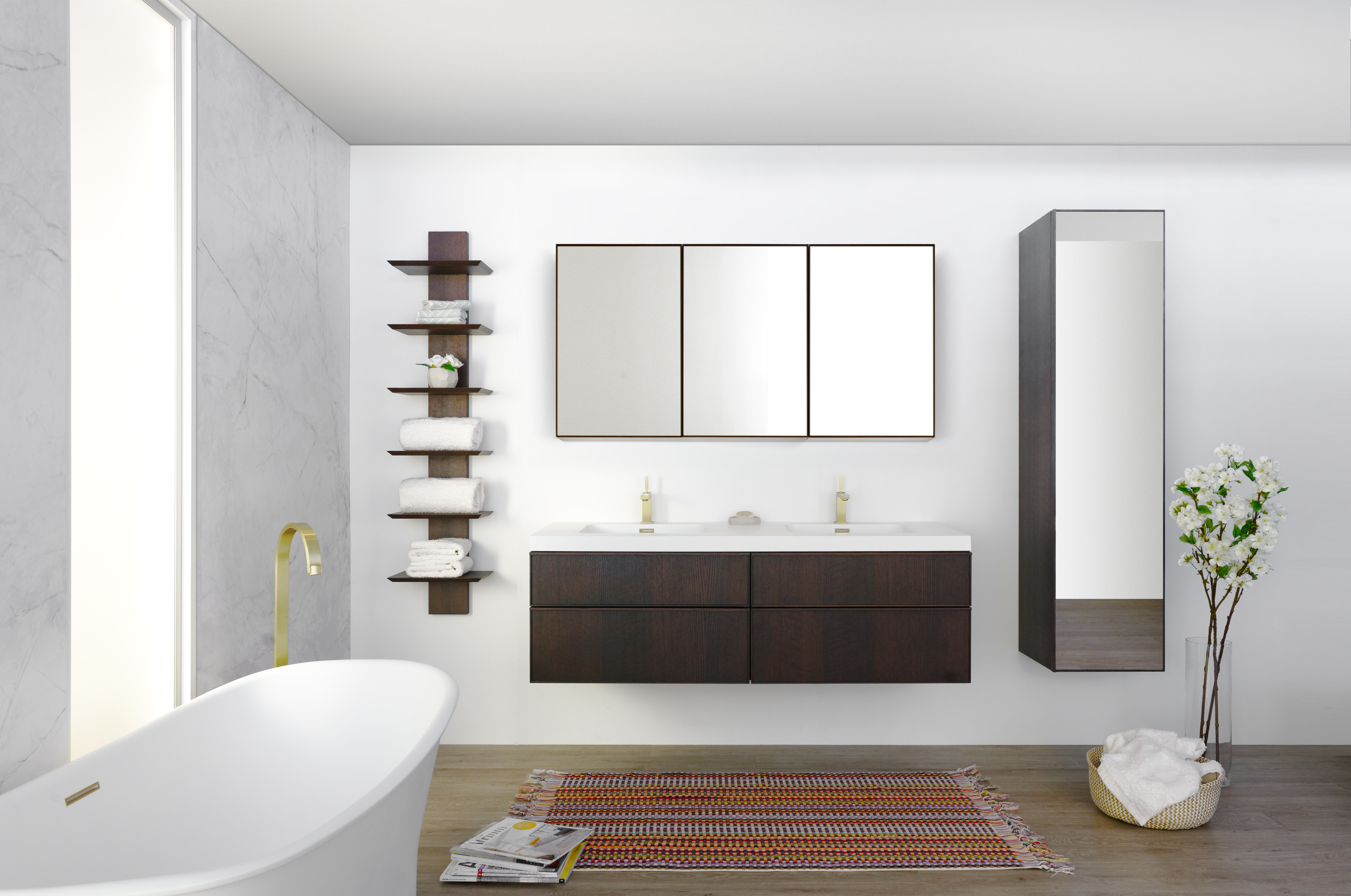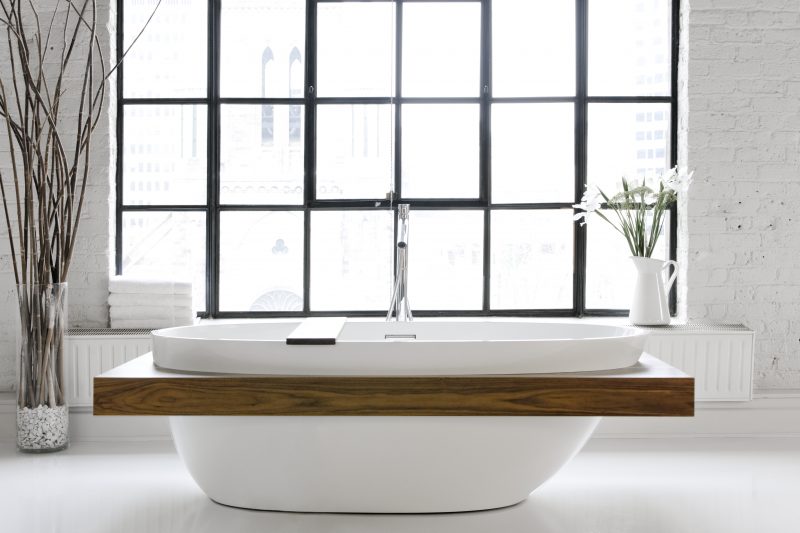 View Furniture here                                                                 View Bathtubs here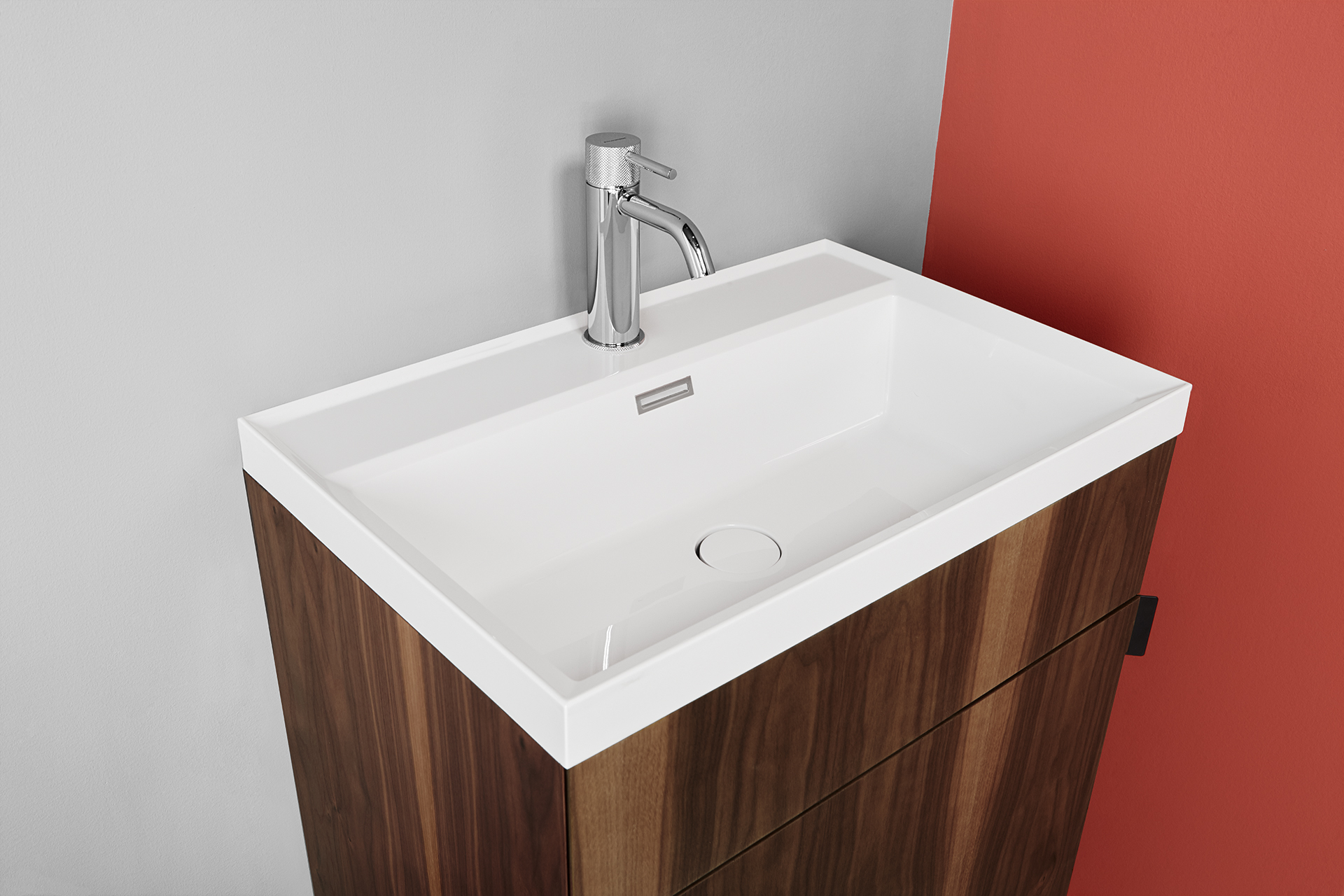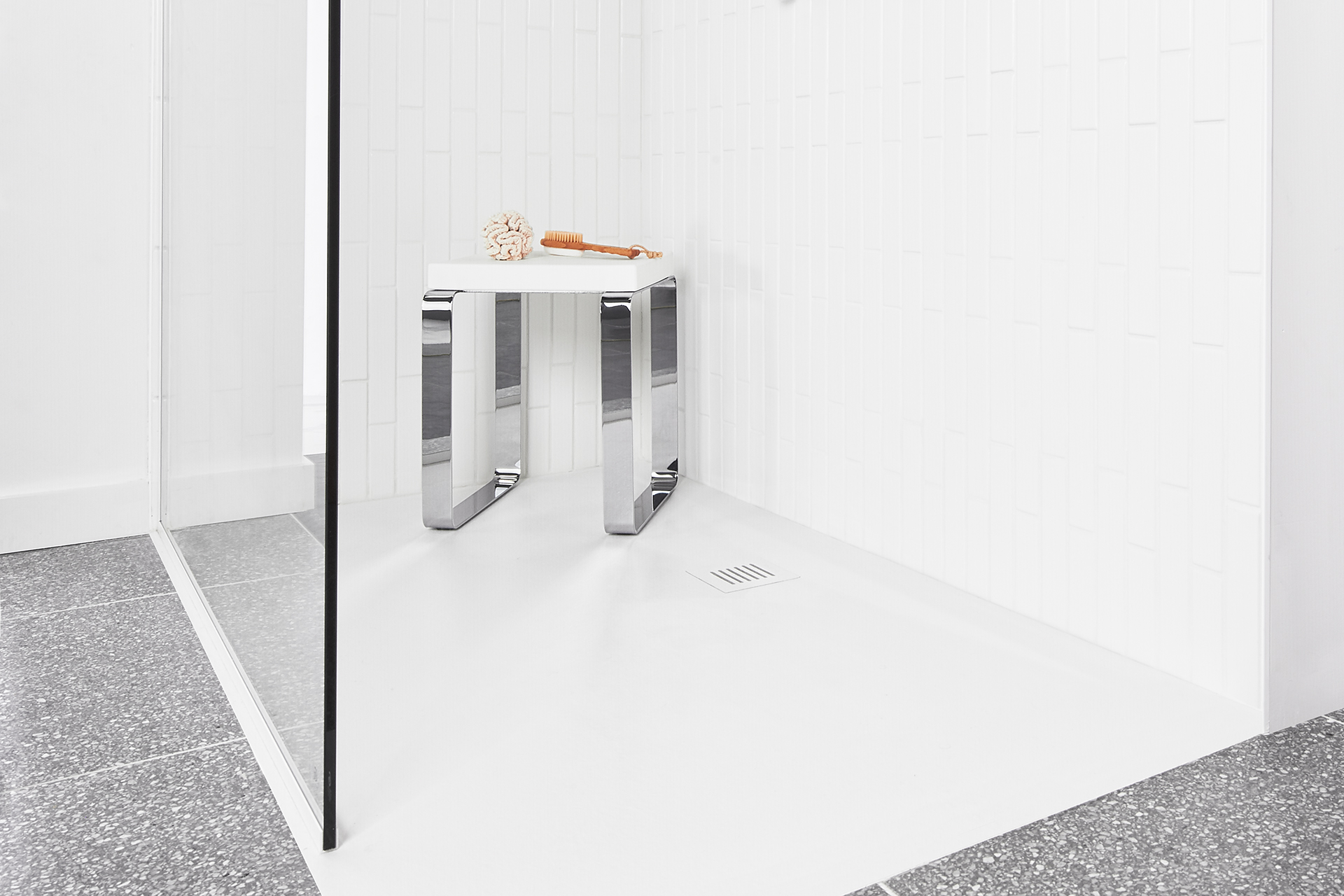 View Sinks here                                                                     View Shower Bases here
Design & Execution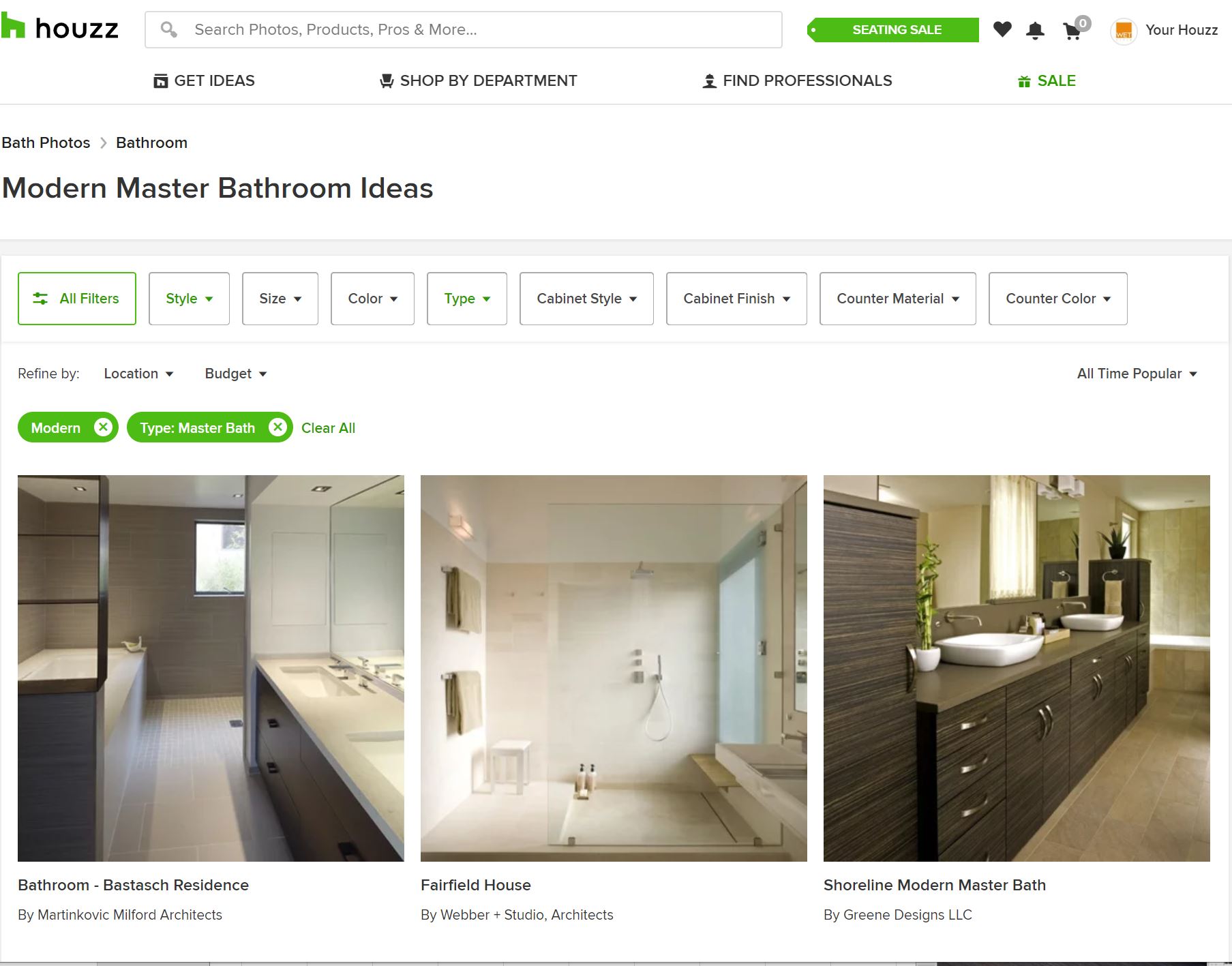 After you are feeling inspired and have decided on a general style for your upcoming project, it is important to decide how you are going to go about the renovation process. There are a number of resources that can help you when planning your renovation process, such as Houzz that helps find professionals to do your renovation as well as providing suggestions for household fixtures and providers. There are a number of ways to approach your renovation; are you going to design the project yourself and hire a contractor to do the renovations or have a professional designer handle the planning process? We suggest doing some research before committing to anything, with a number of online guides available to help you along your renovation journey. Have you decided to do a DIY renovation? A list of tools you will need for DIY renovations can be found here. Some parts of the planning and early renovation process can be done independently, like painting and selecting bathroom fixtures, but it is not recommended to do your renovation yourself if you have no experience. Research your options online before committing to doing any renovations yourself.
Set Your Budget
REQUEST A FREE QUOTE AT ANYTIME HERE
Now that you have gone through the initial planning stage of your renovation and have decided on the style, design process, and whether or not you are going to be hiring a contractor, it's important to create a budget for your project. There are a number of online tools to help in your budgeting process (like this handy excel template that is freely available on the Microsoft office website). Remember that budgets can go over if unforeseen circumstances arise, and to set some money aside for this as well. Subcontractors work on an hourly rate, with the average price for a bathroom designer ranging from 60-160 USD an hour, and all other contractors like plumbers, electricians, and carpenters charging over 50$ an hour for their services. According to the National Kitchen and Bath Association, the average bathroom remodel costs between 5% and 10% of your home's value. Take this into account when creating your budget.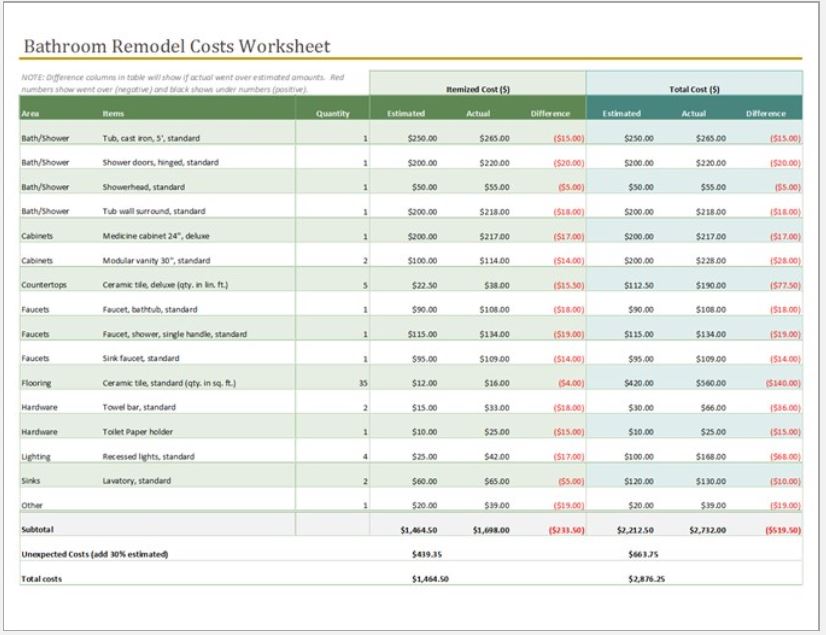 Take Your Time & Have Fun!
Planning your upcoming bathroom renovation can be a fun process! Take your time before committing to anything, and make sure you have your upcoming project thoroughly planned out before moving on to the actual renovation stages. If you are looking for guidance or would like to book a visit to our showrooms, feel free to reach out to one of our bathroom experts!
Request a quote here