Custom Vanity and Bathtub Program
Do you have something custom in mind? Or perhaps you want a WETSTYLE custom vanity, but need a few details changed to better fit your project? The WETSTYLE BESPOKE Custom Furniture Program from is here to fulfill your custom design needs!
---
Combine YOUR DESIGN with OUR CRAFTSMANSHIP to create the perfect furniture piece for your next project!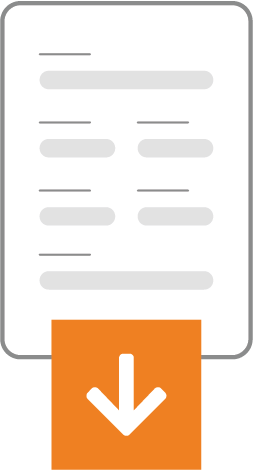 Download the quotation form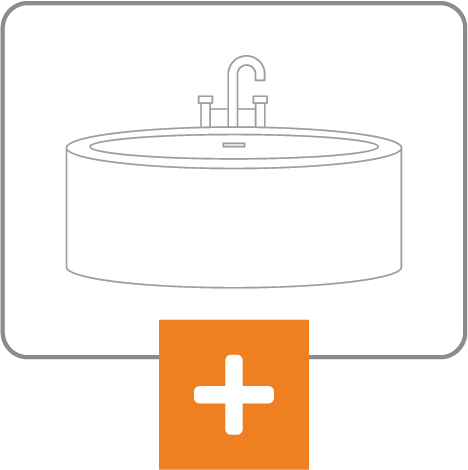 Attach your drawings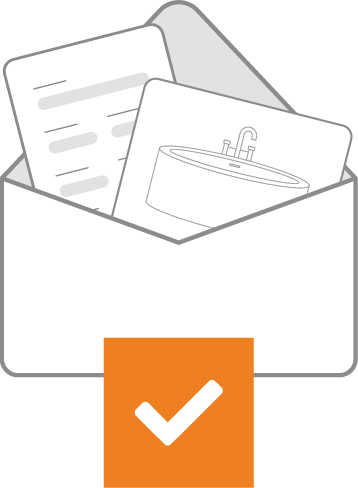 Email us at [email protected]
Send us your drawing at [email protected] along with the quotation form and we'll return a quote within 5 business days. Once the quotation is approved, your very own custom furniture piece will be built to specs by our skilled artisans at our woodworking shop in Montreal, Canada.
Custom Vanity And Custom Bathtubs Crafted By WETSTYLE
When it comes to bathroom design, the vanity and bathtub serve as a focal point, marrying functionality with aesthetics. WETSTYLE, a prominent name in the world of bathroom fixtures, offers a bespoke approach to vanity building, allowing you to create a bathroom that reflects your unique style and needs. In this comprehensive guide, we'll delve into WETSTYLE's custom vanity and custom bathtub services and understand how they can transform your bathroom into a luxurious haven.
Tailored to Your Vision
WETSTYLE's custom vanity and custom bathtub services put your vision at the forefront. Whether you have a specific design in mind or need guidance in crafting your dream vanity, the experienced professionals at WETSTYLE work closely with you to bring your ideas to life.
Premium Materials
Our vanity and bathtub design requires the use of premium materials to ensure both durability and aesthetics. WETSTYLE sources and utilizes the highest quality materials, ensuring that your vanity or bathtub will withstand the test of time.
Impeccable Craftsmanship
What sets WETSTYLE's vanity and bathtubs apart is its meticulous craftsmanship. Skilled artisans with an eye for detail and a commitment to excellence assemble each vanity or bathtub, ensuring that every piece is a work of art.
Endless Design Possibilities
WETSTYLE's custom vanity and custom bathtub services offer endless design possibilities. From selecting the perfect countertop and sink to choosing the ideal finish and hardware, you have full control over every aspect of your vanity's design.
Unique Finishes and Colors
WETSTYLE's commitment to customization extends to finishes and colors. Whether you prefer classic white, contemporary matte black, or a custom shade that matches your bathroom's unique palette, your vanity and bathtub can be a true reflection of your style.
Functional Innovation
A custom vanity and custom bathtubs aren't just about aesthetics. It's about functionality. WETSTYLE's vanity and custom bathtub crafting considers your storage needs, the arrangement of drawers and cabinets, space and the integration of innovative features that enhance your daily routine.
Seamless Integration
A vanity and bathtub seamlessly integrates with your bathroom's layout and design, ensuring that it becomes an essential part of your space, not just an accessory. It transforms your bathroom into a well-appointed sanctuary.
Sustainability and Eco-friendliness
WETSTYLE's commitment to sustainability extends to custom vanity and custom bathtubs. They prioritize eco-friendly practices and materials, ensuring that your vanity is environmentally responsible.
Professional Guidance
The experienced team at WETSTYLE provides professional guidance throughout the vanity and bathtub building process, ensuring that your vanity is not only visually stunning but also highly functional.
Enduring Beauty
Thanks to premium materials and impeccable craftsmanship, your vanity and bath will maintain its beauty and functionality for years to come, making it a long-term investment in your bathroom's luxury.
Transform Your Bathroom with WETSTYLE's Custom Vanity And Custom Bathtub
In conclusion, WETSTYLE's vanity and bathtub services offer an exceptional opportunity to transform your bathroom into a luxurious retreat. The tailored approach ensures that your vanity reflects your unique vision and needs. With premium materials, impeccable craftsmanship, customization options, and a commitment to functionality and sustainability, WETSTYLE's vanity and bathtub services provide a level of luxury that is unparalleled. Your dream bathroom is just a call or email away, and with WETSTYLE, that dream can become a reality. Beautify your bathroom with a vanity or bathtub that is not only a functional fixture but also a work of art.