Bathtub
BBE 01-SHELF

BE COLLECTION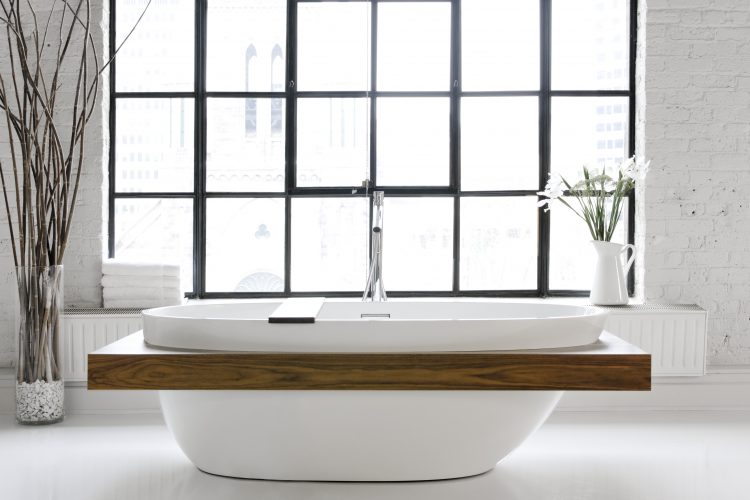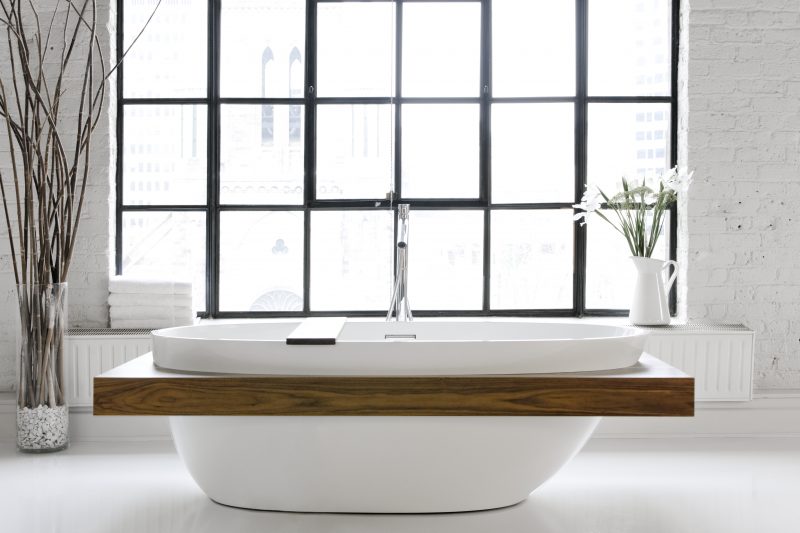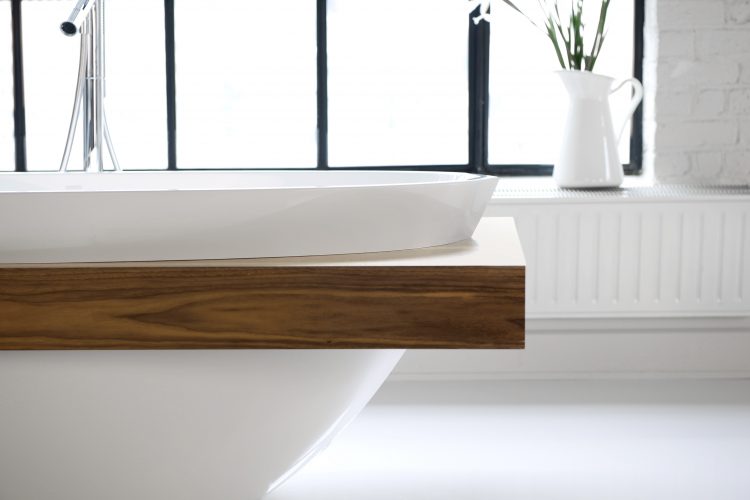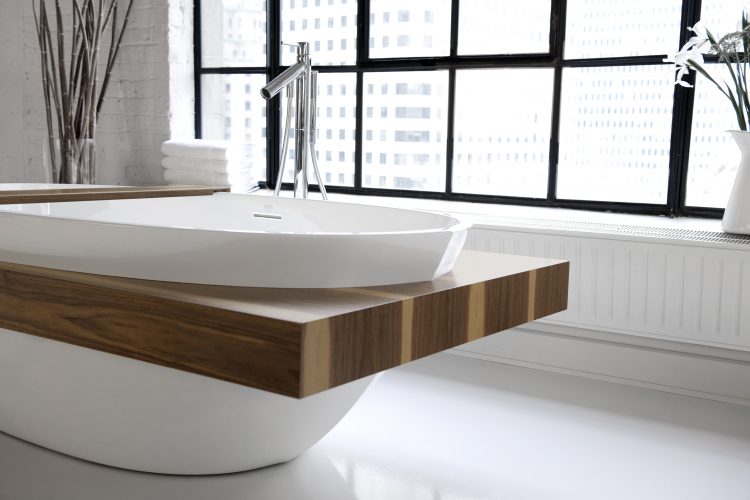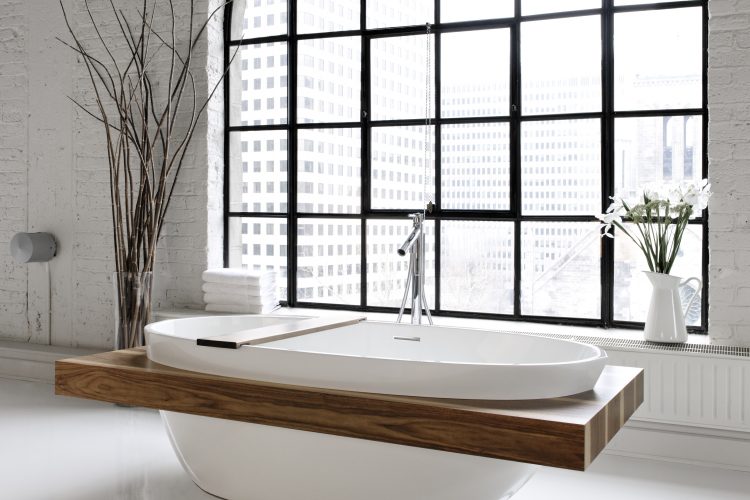 ---
IN: 70 X 38 X 22
/
MM: 1778 X 965 X 559
WETMAR BiO™ is an eco-friendly thermo-insulating composite material composed of soy and mineral stone.
Create your product ⟶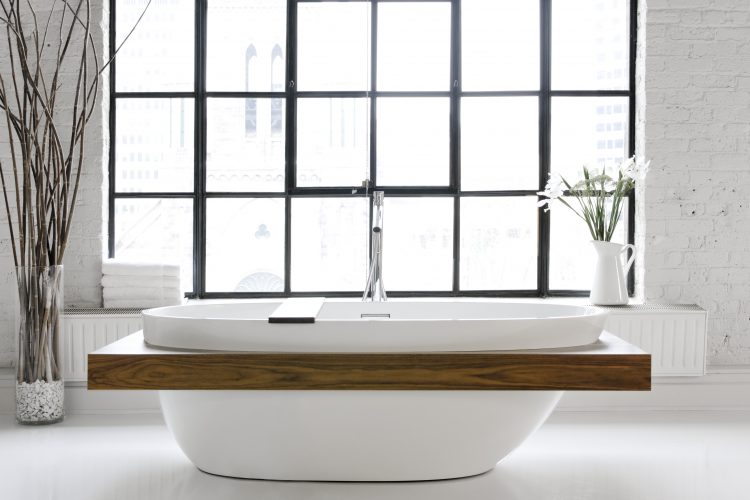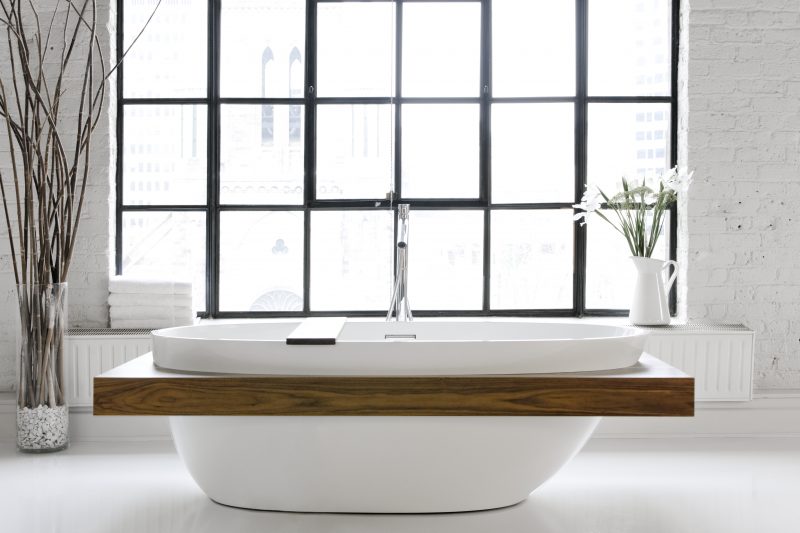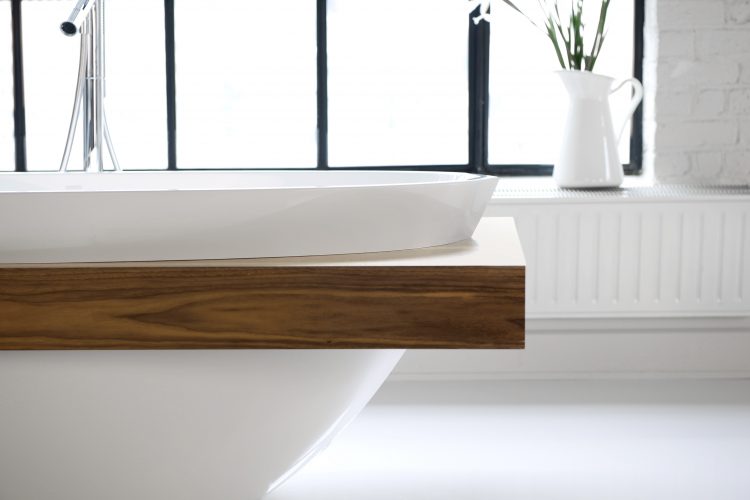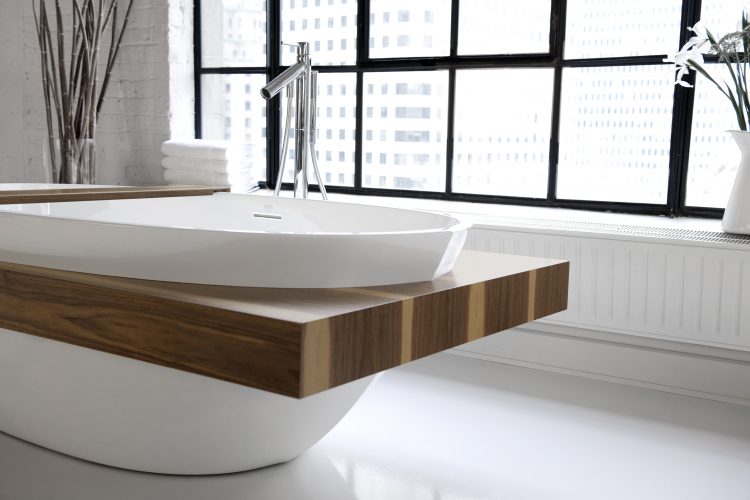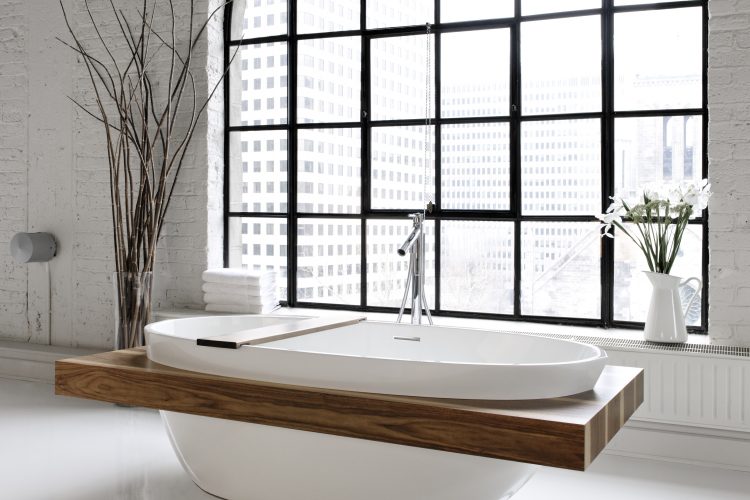 Design: Patrick Messier
Keyword: Nature
Interior design reconnects with the natural world. Inspired by the simple beauty of nature, WETSTYLE presents The Be Collection; modern bathtubs for the forward thinking designer or homeowner.
The BBE 01 features fluid curves, its ecologically friendly WETMAR BiO outer shell is available in True High Gloss, Matte or Dual white finishes, drawing the eye and spurring memories of dipping into a hidden pool in an ancient forest glade. This freestanding tub is surrounded by a wooden shelf, a unique touch that adds unparalleled convenience to this progressive design. This free standing tub features artistic design sensibilities that do not compromise its functionality, and is a favourite of interior designers.
Immerse yourself in the warm water, relax, clear your mind – just Be.
Recipient of: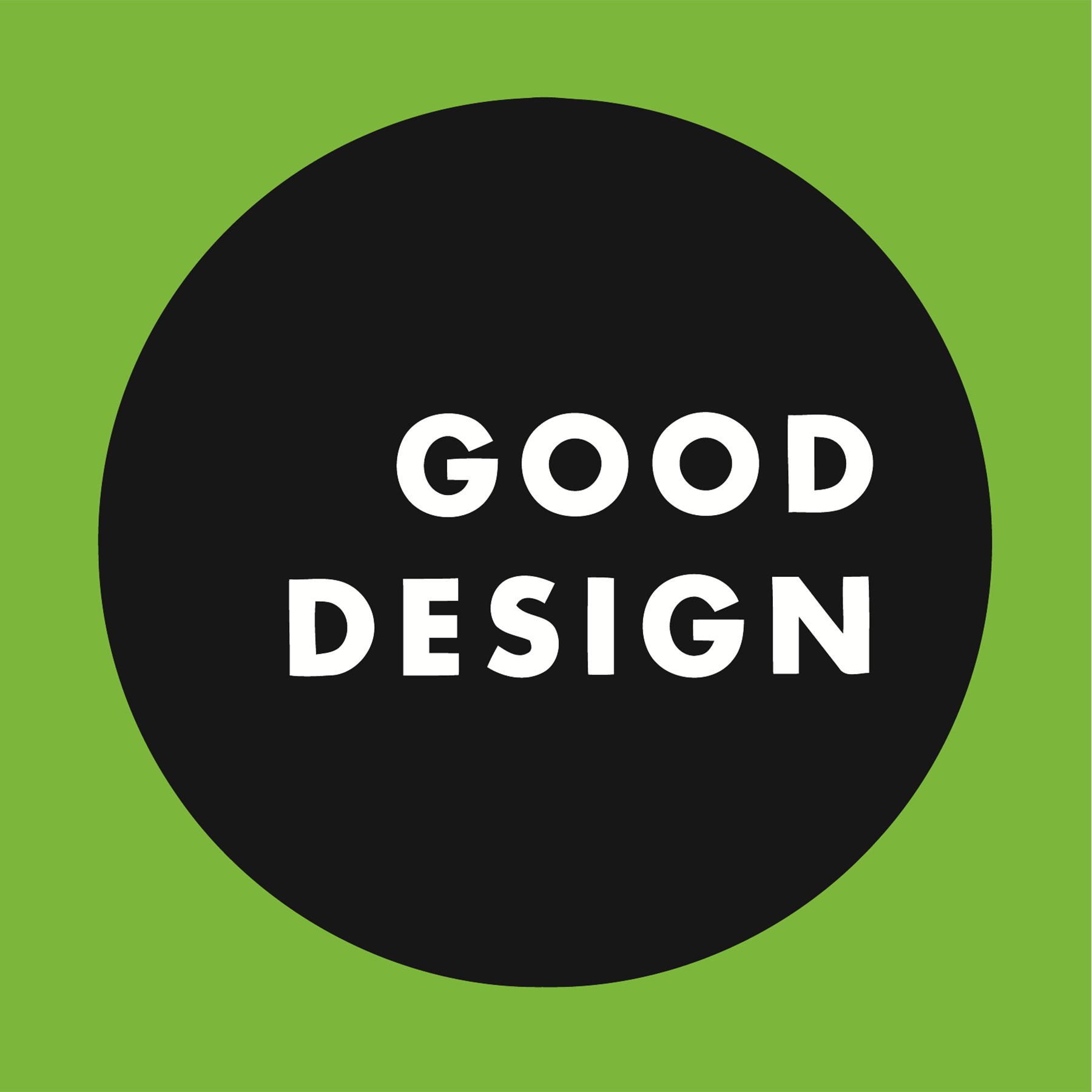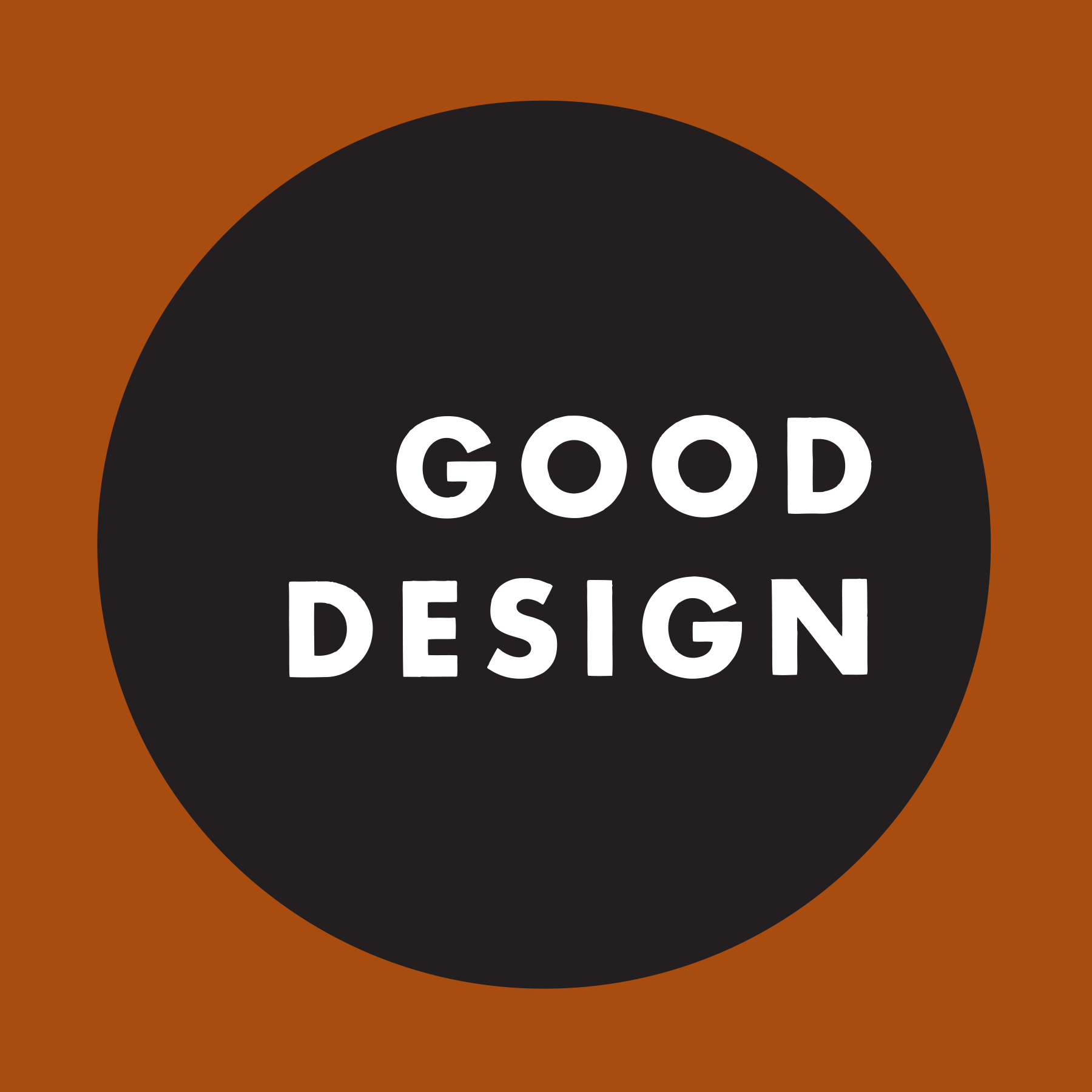 Features
Handcrafted in Montreal, Canada


Wooden surround shelf with moisture-resistant seallant

Two back rest inclines: seated and reclined

Integrated overflow

Soft toe touch drain

Plug & Bathe drain connection for quick install

Wood bridge in Wenge shade included
Specifications
Capacity

90 gal / 410 l

Weight

208 lbs / 94 kg

Approximate Delivery

4 weeks6 weeks for premium wood finishes
Downloads
Support