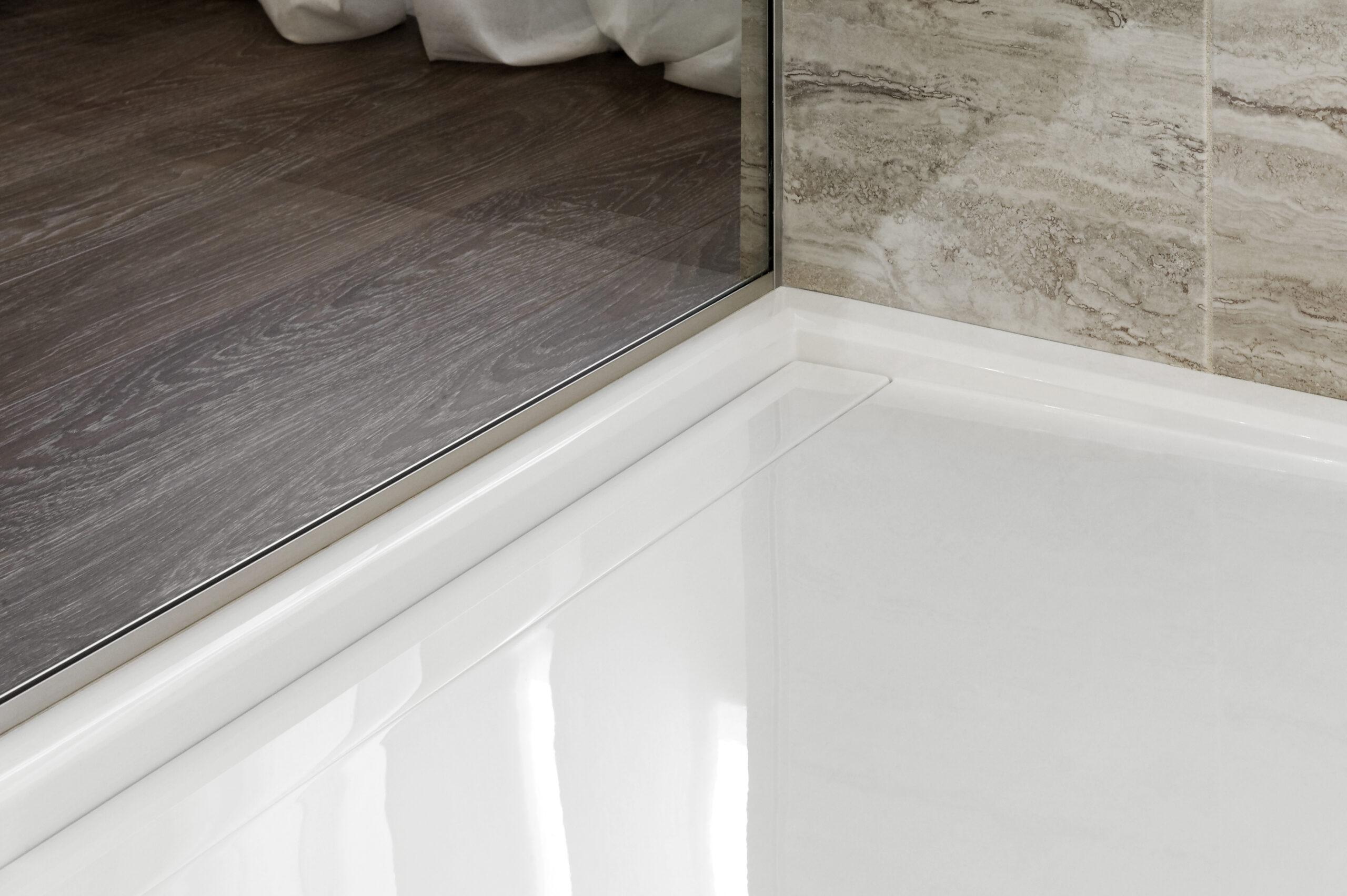 Attraversiamo, the Italian term for "let's cross over," was made famous by Liz Gilbert in her travel memoir Eat, Pray, Love which went on to become a feature film starring Julia Roberts. 
While Gilbert needed a boat to cross over, and crossing over most thresholds requires the ability to step over them, there are some situations where crossing into can be much more seamless.
Created for people with mobility issues as well as those who favour extremely clean and contemporary looks, both low threshold and zero threshold showers have a myriad of benefits associated with them.
"There are a lot of hotels using these low or zero threshold shower trays, and for them, it provides an easy install and leak-proof shower system," says Mario Muto, a designer for such brands as Crate & Barrel and Pottery Barn as well as the co-founder and general manager of Bemma Design.
"It doesn't require tile work or any slope construction, which, while beautiful, tile does absorb water through the grout lines."
Low threshold showers typically measure between 1.25 inches and three inches high, making them easy to roll over with a wheelchair, but zero threshold showers have zero inches of elevation; in other words, they're flush with the floor. 
"The low threshold shower is a little safer in terms of splashes of water getting onto the floor, so it depends on the kind of flooring you have — if it's wood, or tile, or something else — and whether or not you have a shower door," adds Muto.
For contractors, it's easier and much faster to install these zero and low-threshold showers compared to tile as they do not need to build the slope nor lay the tile and grout. These shower trays come with the slope already built-in.
WETMAR BiO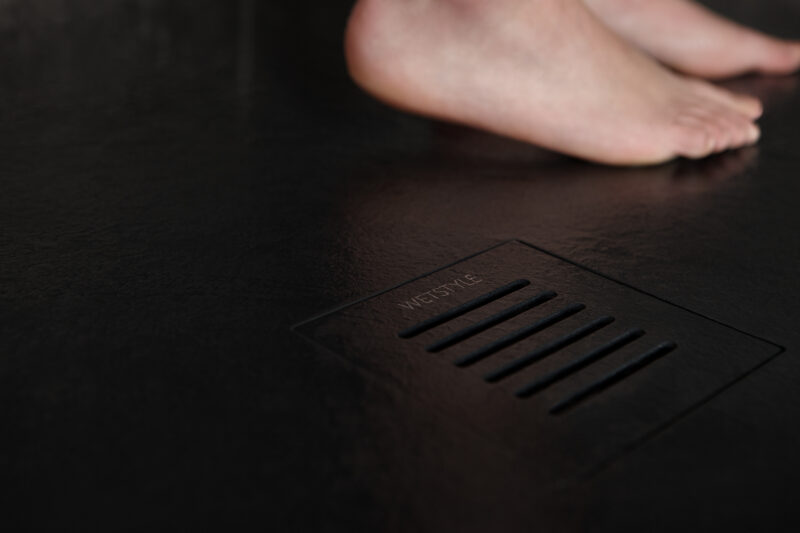 Created from an innovative, high-density, stone and vegetable based composite material called WETMAR BiO that mimics the appearance of natural stone, WETSTYLE's FEEL Collection is made up of 10 different low threshold or zero threshold shower bases that are suitable for all bathroom types. 
They can be cut at the factory or even by an installer, on-site, which is a major asset when adapting to non-standard dimensions and specific configurations.
"The texture of WETSTYLE shower bases is precisely calculated to prevent problems with the evacuation of water; the texture helps keep both the water and the humidity in the same place, which is important with low threshold and zero threshold showers," explains Jaime Vega, a product designer and industrial designer with WETSTYLE and Bemma Design.
"The other unique thing about them is that they can be cut and adapted to the space, it's not the space that has to be adapted to the shower base." 
Solid and durable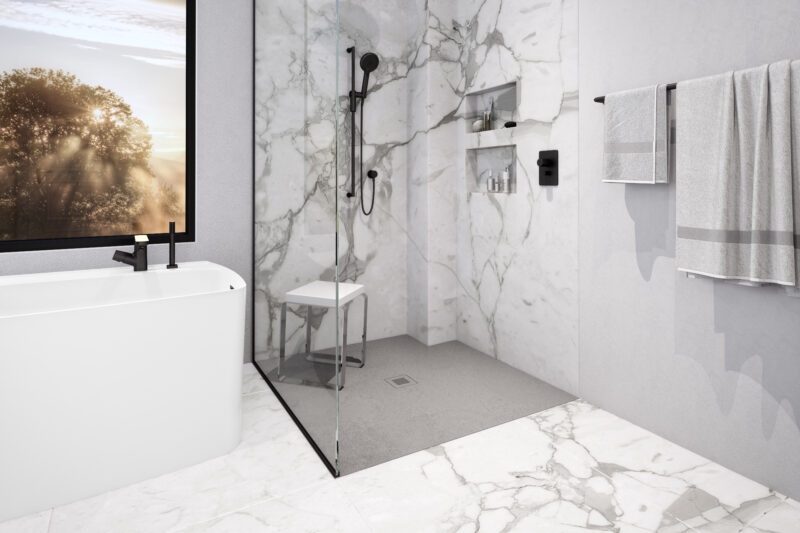 The difference between WETSTYLE's shower bases and other prefabricated bases that are on the market commonly made from acrylic is that these are extremely solid and durable, there is no bounce or give, they may be cut and they feel and look like stone.
In addition to being able to be cut with a diamond blade to fit non-standard dimensions, angled walls or to bypass a column, for example, the FEEL Collection drain covers match the shower base's colour and texture, for a unified look.
"WETMAR BiO is an eco-friendly thermo-insulating composite material composed of soy and mineral stone. The magic secret is the percentage of stone and vegetable resin within the material", says Vega.
"The temperature adaptation is quicker than with other materials, so when you step into your shower it's more comfortable than other materials."
The right base at the right place
According to Vega, it's important to never direct a shower head towards the shower entrance, because of splashing, or directly over the drain, because it can cause problems with the air exit and water blockages. 
All of the FEEL shower bases can be installed above the floor or flush with the floor, and are ADA compliant. The textures provide anti-slip properties, combining function with aesthetics.
In addition to being ADA compliant and easy for kids and seniors to use, low threshold and zero threshold showers are also easy to clean and make small bathrooms feel larger, and more modern. 
ADA compliance, which is short for the Americans with Disabilities Act Standards for Accessible Design, is a design standard to accommodate people with disabilities. To be fully ADA compliant, the entire shower needs to be compliant, not just the base. The handles need to be at a certain height, as do the shower head as well as whatever shelves are in the shower. 
All of these elements need to be in harmony for a shower to be considered ADA compliant.
Matching tubs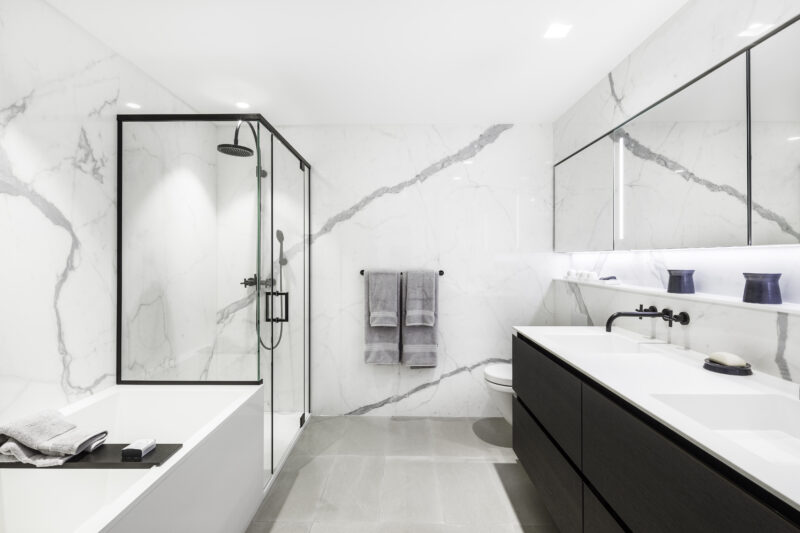 If you're looking for a bathtub to match any one of the shower bases in the FEEL Collection, Vega recommends checking out both Wetstyle's CUBE and MOOD collections.
"The MOOD bathtub, which is my first love and an award-winning Wetstyle creation, is a beautiful match for a low threshold or zero threshold shower," he says. "Electric wire heating can be installed underneath the tub, to keep it warm longer, as well as integrated LED lighting for just the right mood."
*About the Author: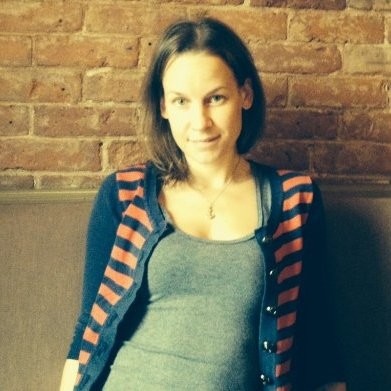 A freelance writer based in the Eastern Townships who writes about design, architecture and real estate, Ursula Leonowicz is a regular contributor to the Montreal Gazette's New Homes & Condos section. She also has her own blog, citycountry bumpkin. 
Other publications:
National Post
The Globe and Mail