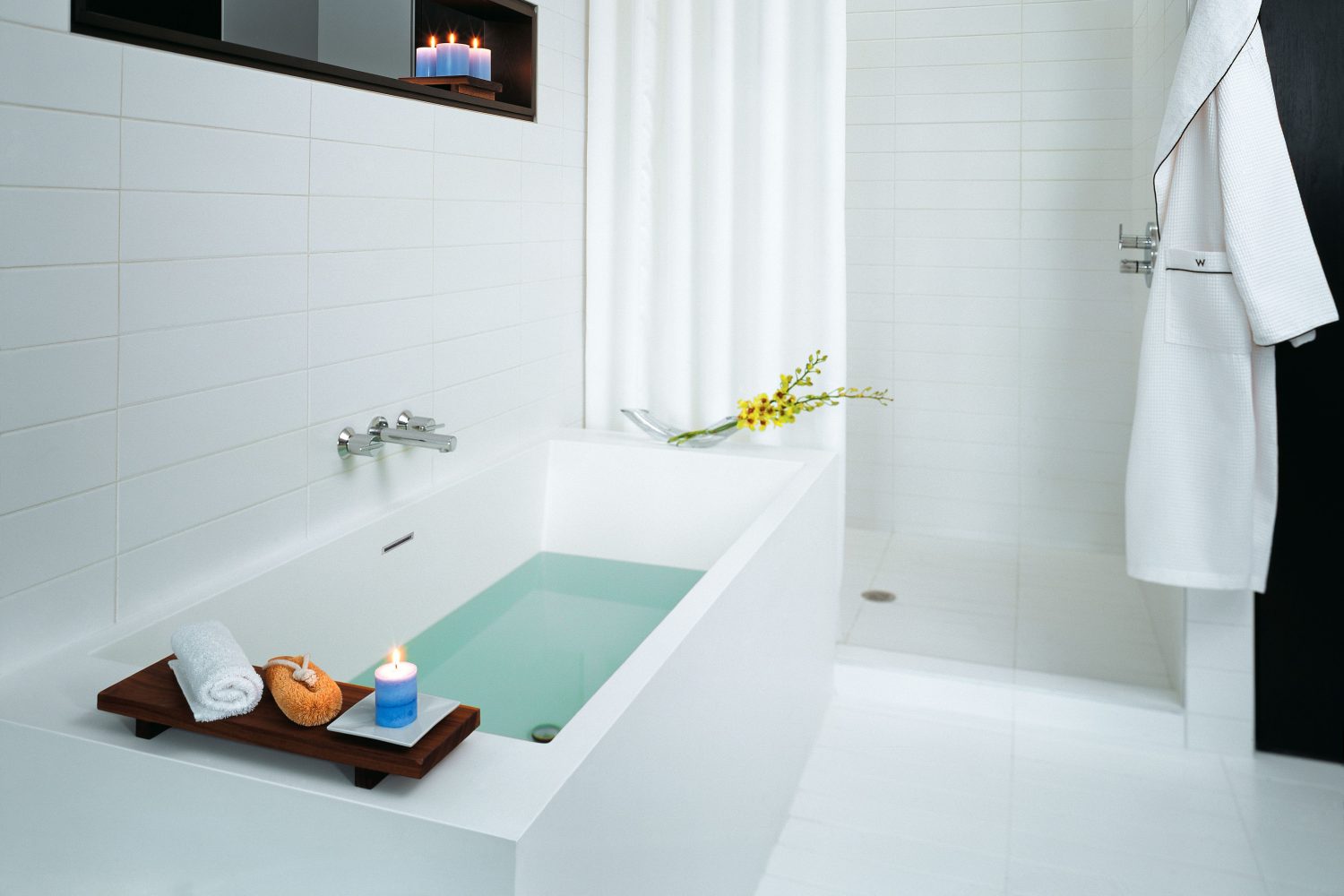 Designer
Wetstyle Design Lab
About the CUBE COLLECTION
WETSTYLE's flagship collection, Cube revolutionized the bath industry when it was launched in 2002. Even today, it remains a favourite of architects and designers alike with its versatility, rectangular shape, and clean-cut edges. Available in both rectangular and tapered models, the bathtubs can be configured to suit any bathroom design, whether against a wall, nestled between three walls in an alcove, in a drop-in design, or as a freestanding statement in the centre of a space. For retrofits, three shower-tub models also complete the collection.
The sleek design of the lavatories and vessel sinks represents a modern take on the antique stone washbasins that are still used in the French countryside today. They are offered in a wide assortment of sizes (24" to 72") and configurations: single-trough (centred or offset left/right bowl), double-trough or two distinct bowls.
The Cube lavatories can be wall-mounted to the wall using the Floating Sink Bracket System.
Available in True High Gloss™ or Matte finish.
---
---
Features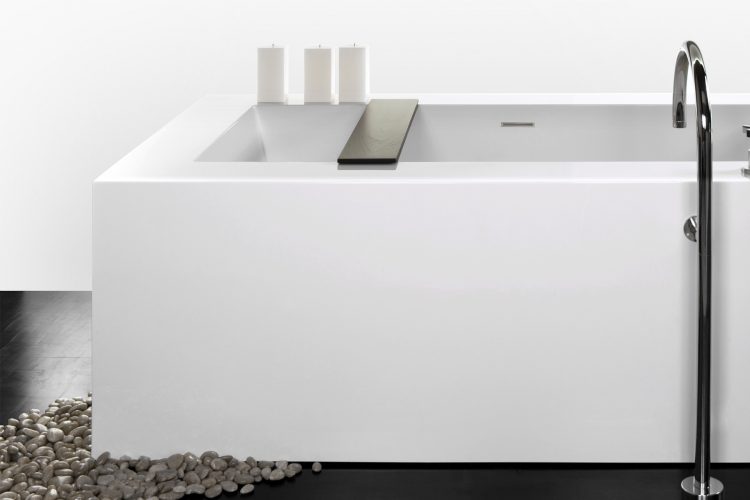 WOOD BRIDGE
WETSTYLE's signature wood bridge is supplied with each bathtub in the standard Oak Wenge finish. Other finishes are also available.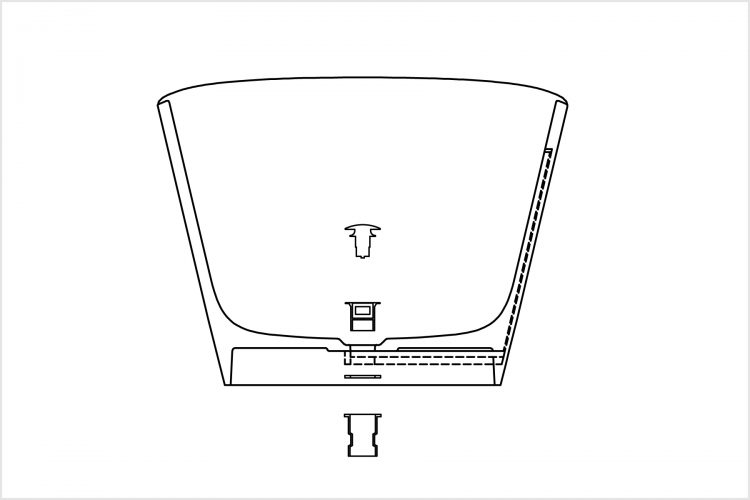 PLUG & BATHE™ FOR QUICK INSTALL
Enables complete installation and servicing of freestanding bathtubs with integrated overflow 100% from above, reduces installation time and overall cost of installation. It also increases installation options and serviceability.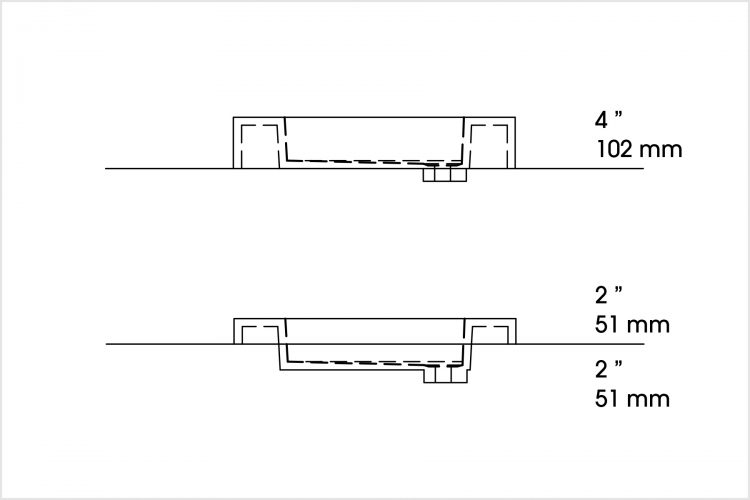 SINK HEIGHT OPTIONS
The Cube lavatory sinks are available in two height options: 4" above-counter height or 2" semi-recessed height.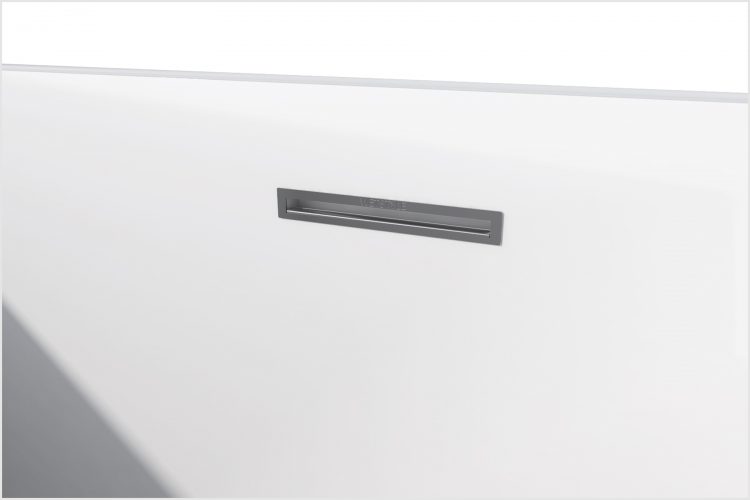 INTEGRATED OVERFLOW
The overflow is built into tub or sink wall and directly connected to the drain, providing a cleaner look and saving installation time and related costs, while also reducing the chances of water leaks.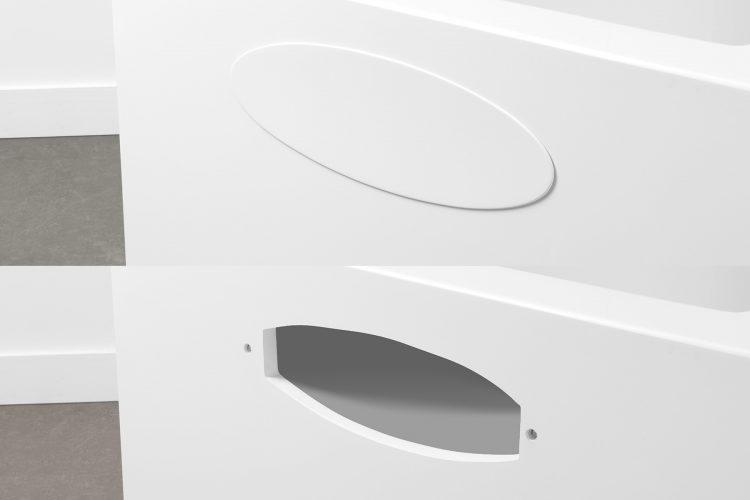 OPTIONAL TRAP ACCESS
Wide deck bathtub models are available with an optional white trap access for deck-mounted faucet installation and servicing.
---