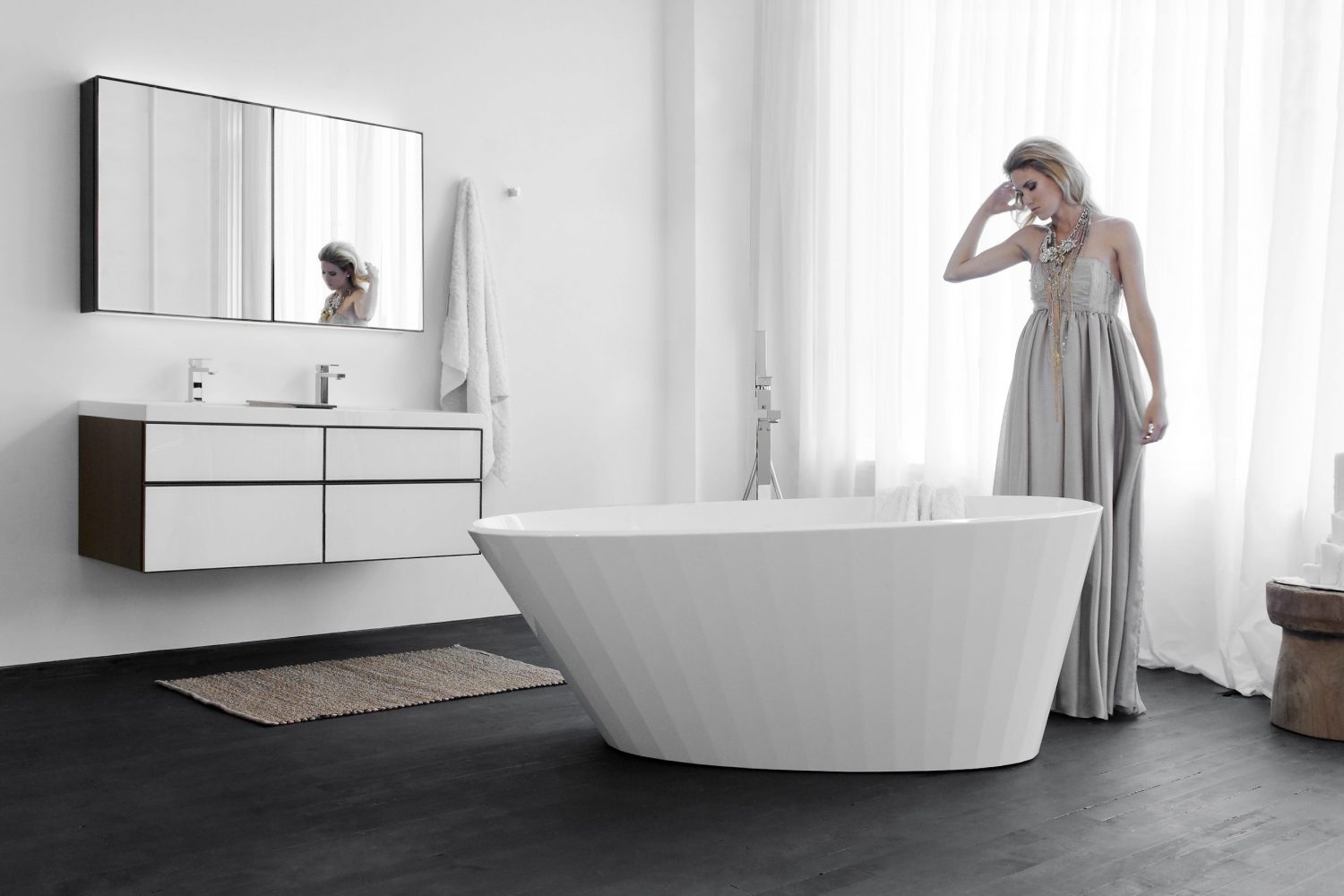 About the COUTURE COLLECTION
Dipping one's foot into this tub is like slipping into the folds of haute couture design. The COUTURE collection induces the bather to immerse willingly in a graceful design dedicated entirely to sensual pleasure.
The bathtub and vessel sink draw their inspiration from the fluted perfection of the seashells that dot the ocean floor. The shape, a splendidly smooth interior and a gently faceted exterior, is modernity made material. In this delicate origami, the comfort of the seated position is rivalled only by that of the more pronounced slope.
The innovative spirit of this asymmetrical concept rests on classic foundations that will ensure its timelessness.
Available in True High Gloss™, Matte or Dual finish.
Limited edition: 2,000 units to be produced.
---
---
Features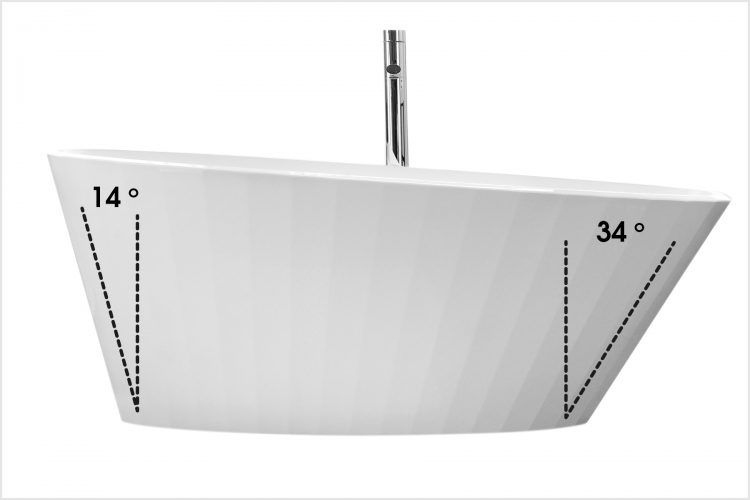 TWO BRACKETS INCLINE OPTIONS
The Couture bathtub offers the best of both worlds: a seated position for reading or drinking a glass of wine, and a reclined position for pure relaxation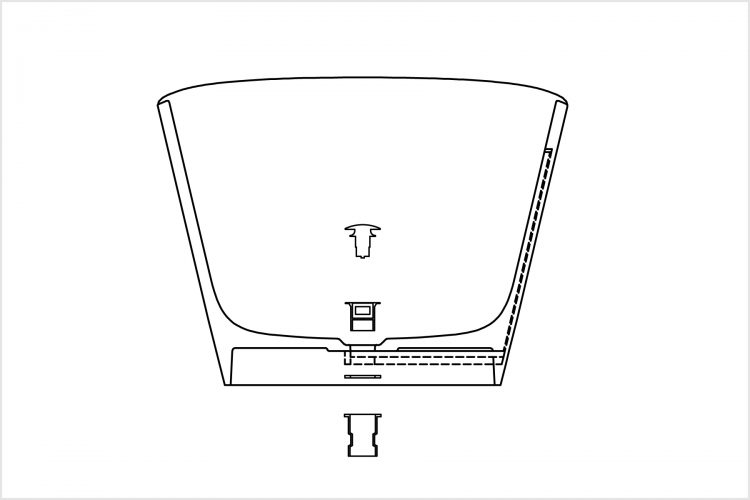 PLUG & BATHE™ FOR QUICK INSTALL
Enables complete installation and servicing of freestanding bathtubs with integrated overflow 100% from above, reduces installation time and overall cost of installation. It also increases installation options and serviceability.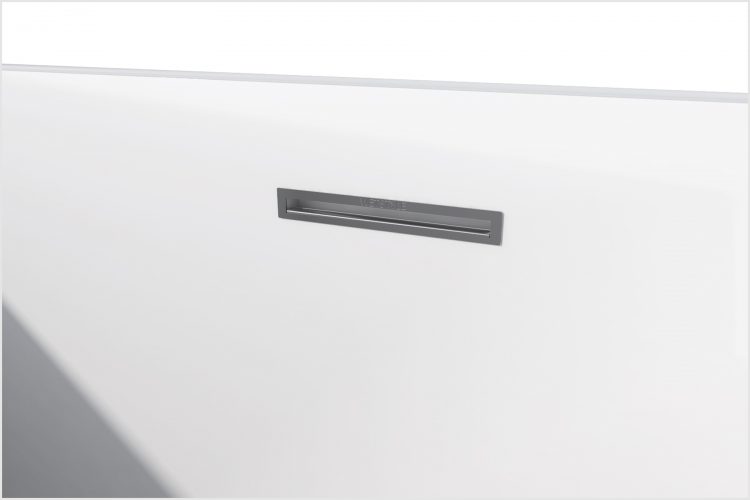 INTEGRATED OVERFLOW
The overflow is built into the tub or sink wall and connected directly to the drain, providing a cleaner look, saving installation time and related costs, while reducing the chance of water leaks.
---