A Love and Work Story
Alex Strohl and his life partner Andrea Dabene are fascinated with the authenticity of the present moment. Blurring the lines between art and realism, their work has been featured in many prestigious publications worldwide.  But after every international trip, the urge to find their own refuge prompted them to build a home of their own in Montana, which they called The Nooq.
The young couple met in Quebec City in 2010. "We were both studying at Laval University. Then we spent two years in Vancouver doing odd jobs before we started freelancing, " says Andrea Dabene. "We created our agency in 2012, and decided to go to Los Angeles in 2014," says Strohl. Both thought they would settle there forever, but traffic constraints and near-perfect weather limited the scope of their photographic work. Many dream of living in a sunny climate year-round, but not these two lovers of the seasons who revel in shifting landscapes.
Due North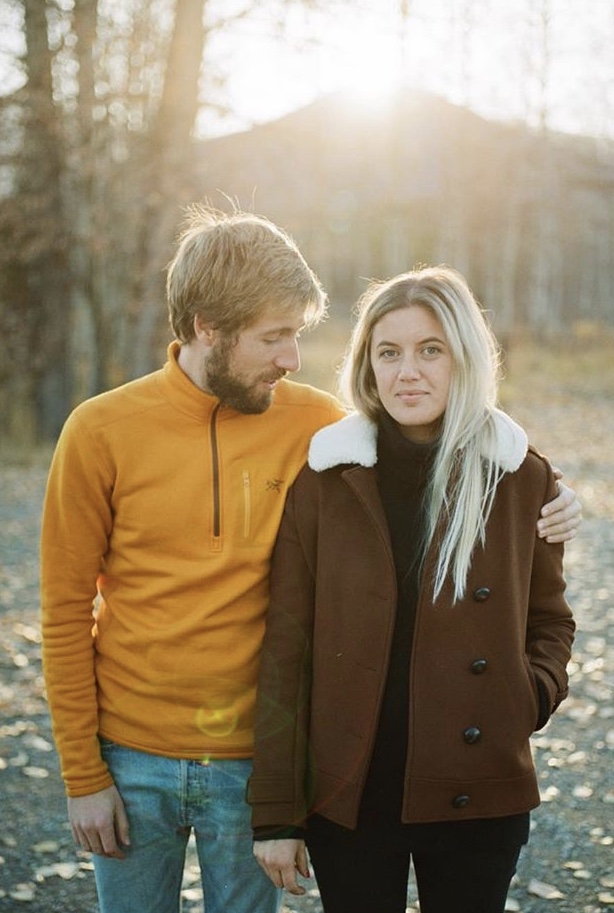 They leave California and its palm trees behind, and head for Montana. "We found a cabin in the backcountry near Yellowstone, and we loved it. By the way, my father had studied in the area when he was young and I grew up hearing his stories. I was trying to come here, " recalls Alex Strohl. They finally decided to buy land near the small town of Whitefish. "We never really had a home because we travel a lot. We love this lifestyle, but we were missing an anchor, " they say. The lovers had a clear idea of ​​what they wanted. Alex wanted three buildings connected to each other, a pointed roof and large windows. "For me, the most important thing was to maximize the light with windows that go from floor to ceiling. We don't always have sun year round, so it was really important to have this open space and bring the outside inside. For Alex, as a photographer, it was also important that the house be photogenic from the outside. There are angles, details that make it stand out. In this area, the houses are often made from very dark wood while we chose a really pale wood, "says Andrea Dabene. The couple's French heritage influenced their decision to combine light, untreated pine and cement to line the facade of the property: "The city council had certain requirements, our choice was definitely out of the ordinary, but they liked it a lot. We also tried to use as many materials as we could that were available on site."
Quality First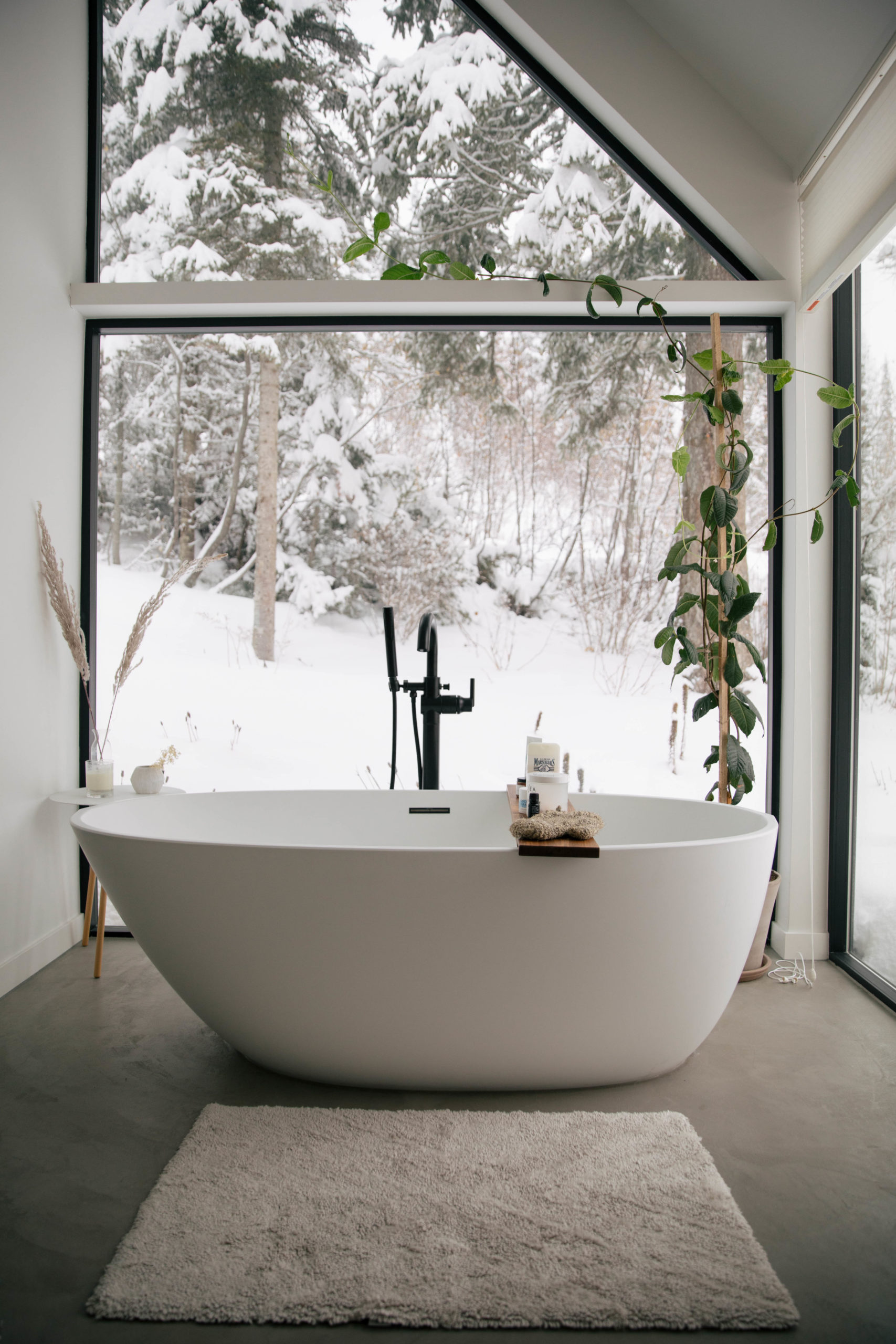 Cradled by the surrounding landscape, the house is defined by the attention given to each element that comprises it. You immediately feel the passion for simple, sustainable aesthetics, the enthusiasm they share for the BEAUTIFUL without artifice. "We didn't want to do too much with the interior and invested more on quality than quantity. That's why we chose WETSTYLE. I spent a lot of time on the Internet. We live in a very small town so we have to go online to find what we like. I really looked at a lot of bathrooms, but WETSTYLE is one of the few companies that stood out for me. What they do is exactly what I wanted for the house. They are able to balance elegance and simplicity," says Andrea Dabene, adding that the M collection, with its minimalist look and space-saving shapes, immediately seduced her. She and her partner also appreciated the different finishing options: "It was truly amazing and the quality is phenomenal. We had never really seen the elements, or touched the materials, so we didn't know what to expect. We were very pleasantly surprised. The wood is stunning.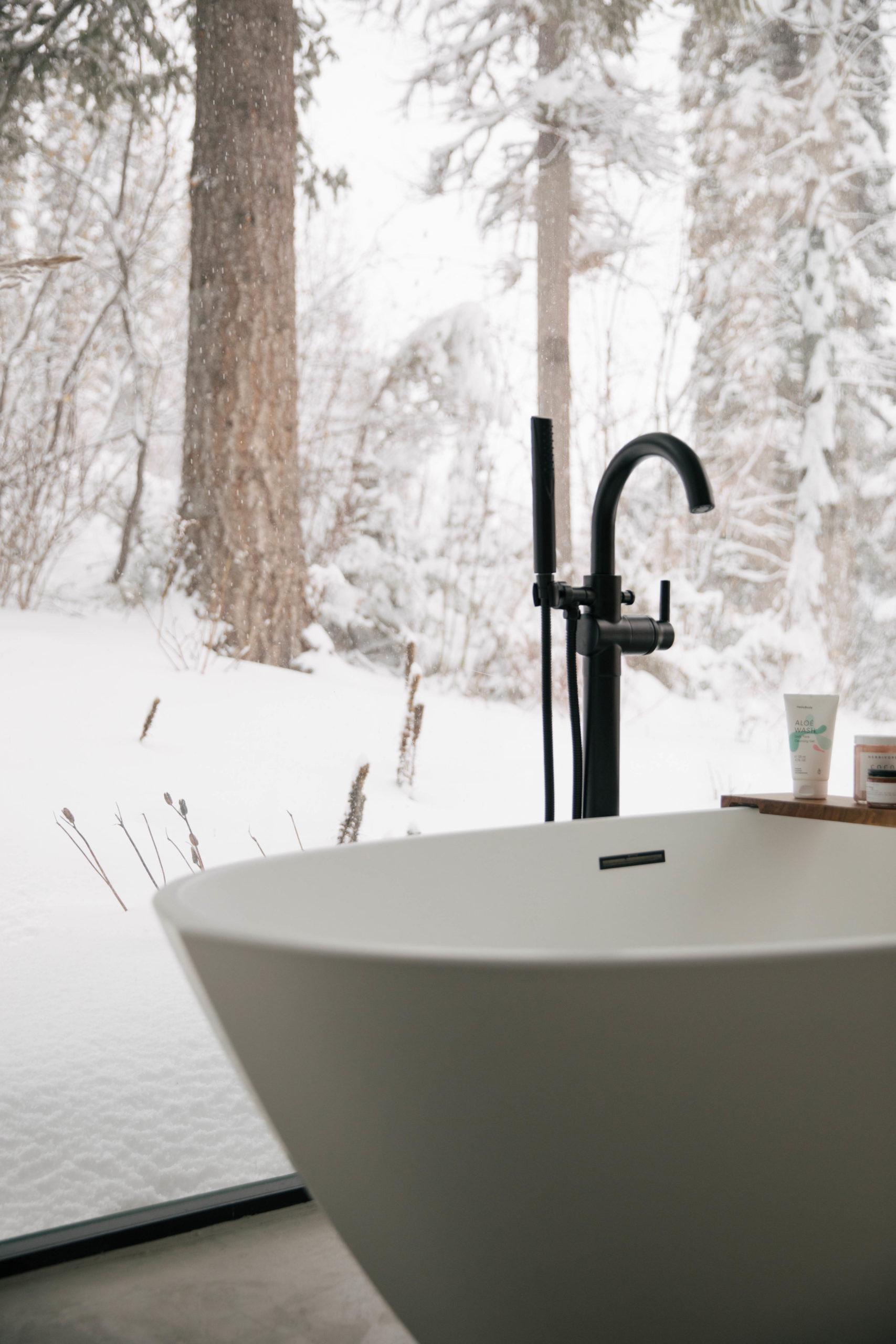 This is the bathtub (collection Be) I've been dreaming about for years, and she's a beauty, super comfortable, too! " said Andrea, playfully. It was also the part of the house that she was the most excited to finish. The organic form of the Be bathtub fits seamlessly into its environment and seems to merge into the wood. "I was really happy when everything was installed; it even exceeded my expectations. What I like about WETSTYLE is that they manage to bring a little something different to a traditional design; it's very elegant."
Canada in the Spotlight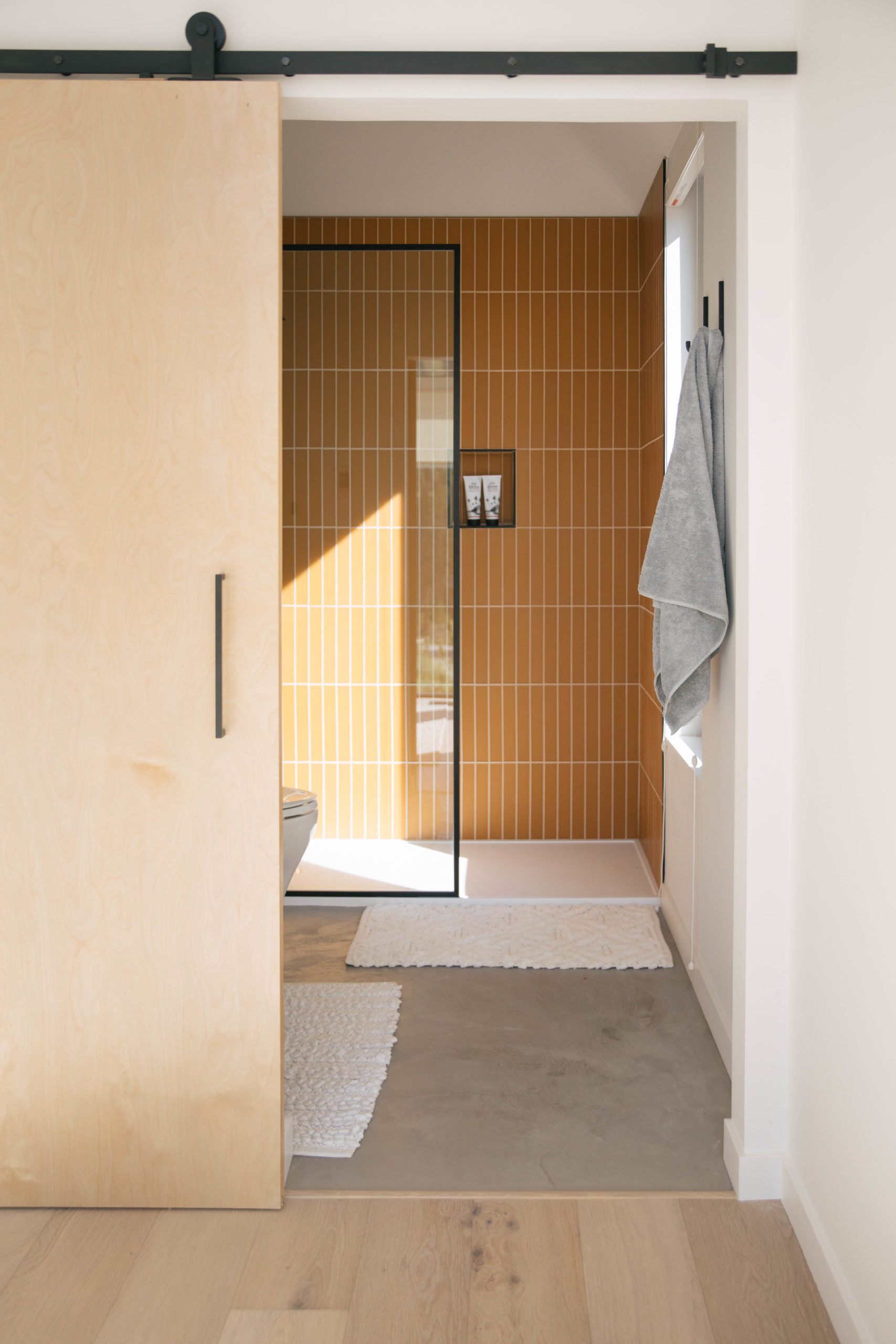 The house has three bathrooms and a powder room and each one is furnished with WETSTYLE elements, creating a sleek, fluid style in perfect harmony with the soothing ambiance that the owners desired. Each room is adorned with wall tiles reminiscent of nature: glacier blue, summer lake navy, and a blazing orange evoking the hue of autumn leaves. "I'm not a big fan of color, but when it came to the tiles, I went for it. We didn't want anything too flashy and because we have a lot of windows, it's important to make the view a priority," states the young woman. The kitchen is designed in the same spirit as the bathrooms and its huge quartzite countertop ensures usability.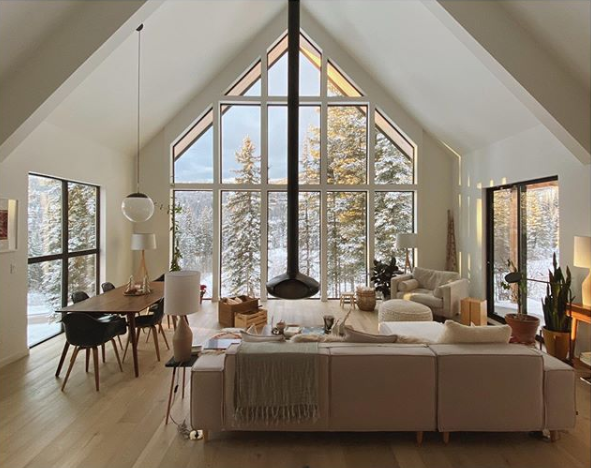 The cozy atmosphere also comes from the hearth, custom made by the company Fireorb. "We waited a long time, but it was really worth it," she notes. The furniture also hails from North America and again, there were many searches to find the right needle in the haystack. "This one came from Rove Concepts. Just like WETSTYLE, we found a company that has a contemporary aesthetic and pieces that will age well. It's important for us to have beautiful things, and to keep them for a long time, " conclude these two nomads, happy to have found a cocoon of their own.