45% Off
Sale!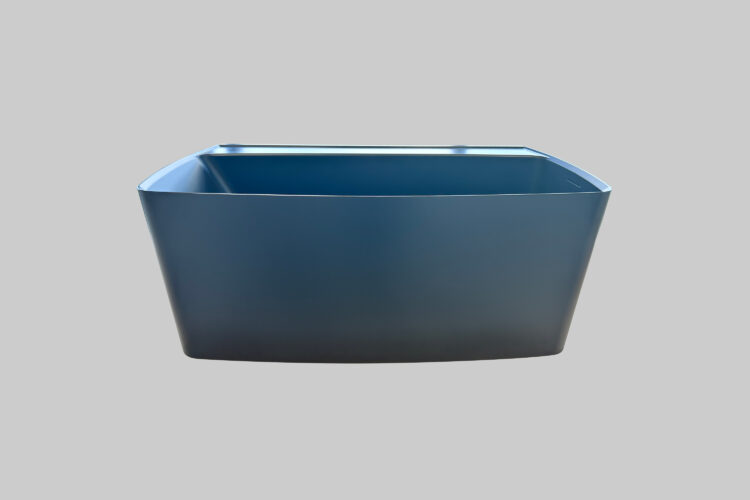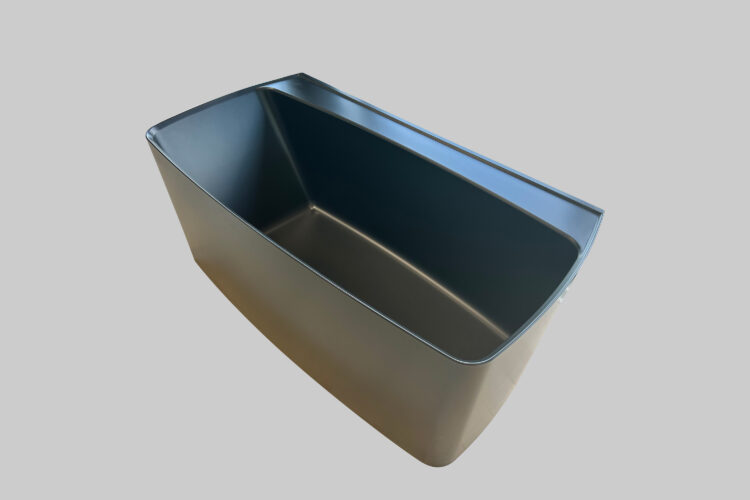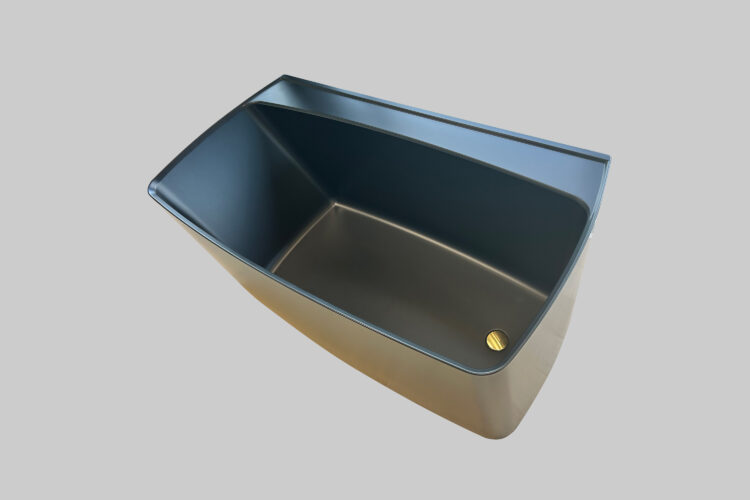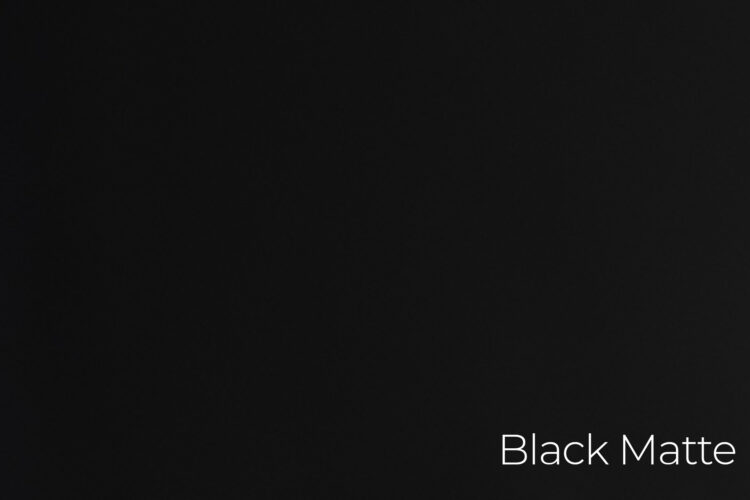 Bathtub
BATHTUB LAB
Sale!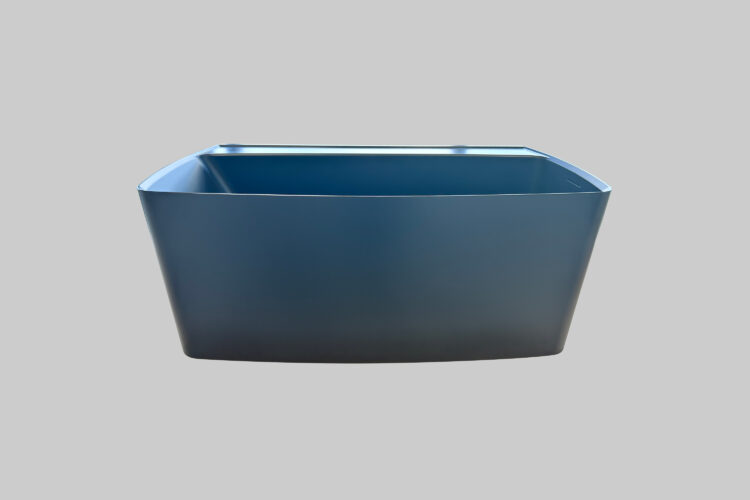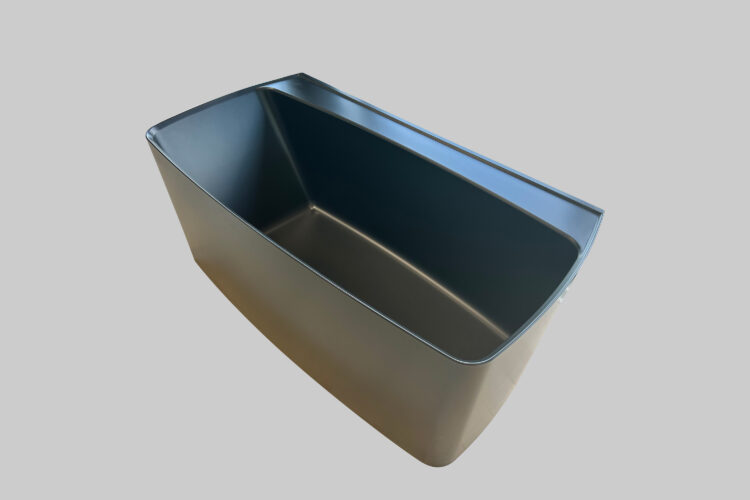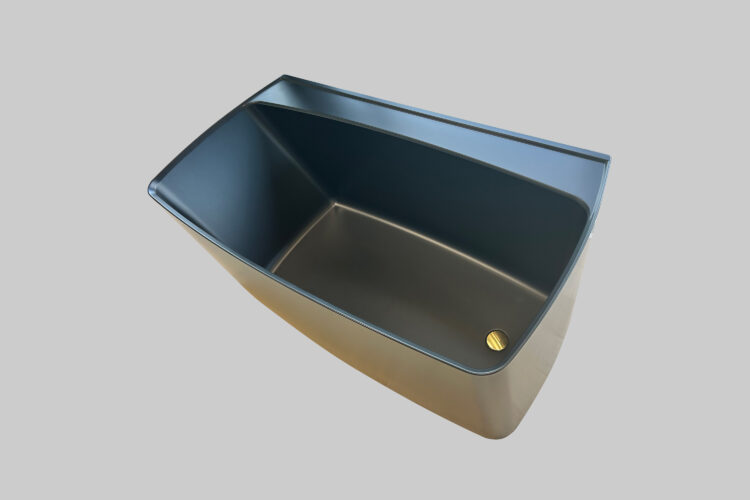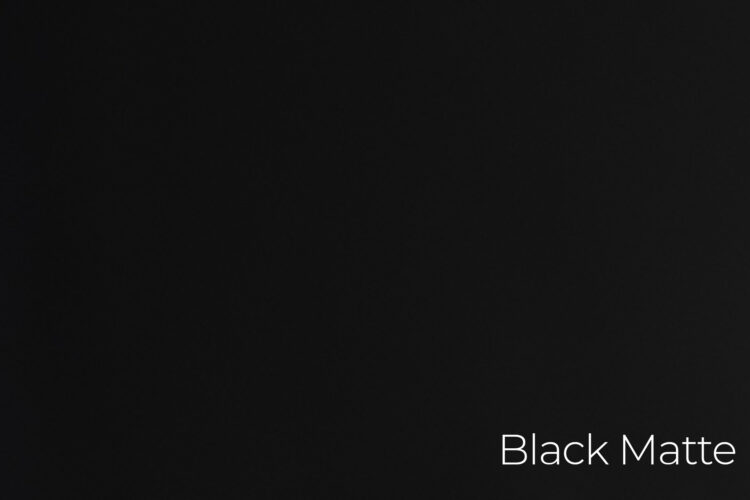 ---
Includes:
BLB0101-MBNT-MBL
LAB BATH - 59.5 X 31.5 X 24 - FS - BUILT IN NT O/F & MB DRAIN - MATTE BLACK
---
MSRP:
USD$

7,465.00
Outlet Price:
USD$

4,105.75
Total Savings:
USD$

3,359.25
1 left in stock
Design: Pierre Bélanger and WETSTYLE Design Lab
Keyword: Pragmatic
The Lab collection is defined by its dynamic, sensual design; subtle curves and finely bevelled details create an elegant soaking tub that caters to the needs of the modern bathroom. Crafted from luxurious, ecologically friendly WETMAR BiO Material, the BLB 01 Lab Tub features a reclined back, ideal for those that like to sink into relaxation as they read in the bath. This tub is designed with a spacious back ledge created to accommodate a deck-mount faucet, this back ledge is perfect for holding candles, a drink, or whatever you like to have close as you lounge in the warm waters of the bath. This tub is available in wall adjacent as well as freestanding, which features a reduced footprint designed to save space in your washroom while maximizing freedom; create a focal point in your new bathroom without forfeiting space! Discover WETSTYLE's luxurious Lab Collection today – the bathroom of your dreams awaits!
Recipient of:
Specifications
Capacity

87 gal / 396 l

Weight

300 lbs / 136 kg
Downloads
Support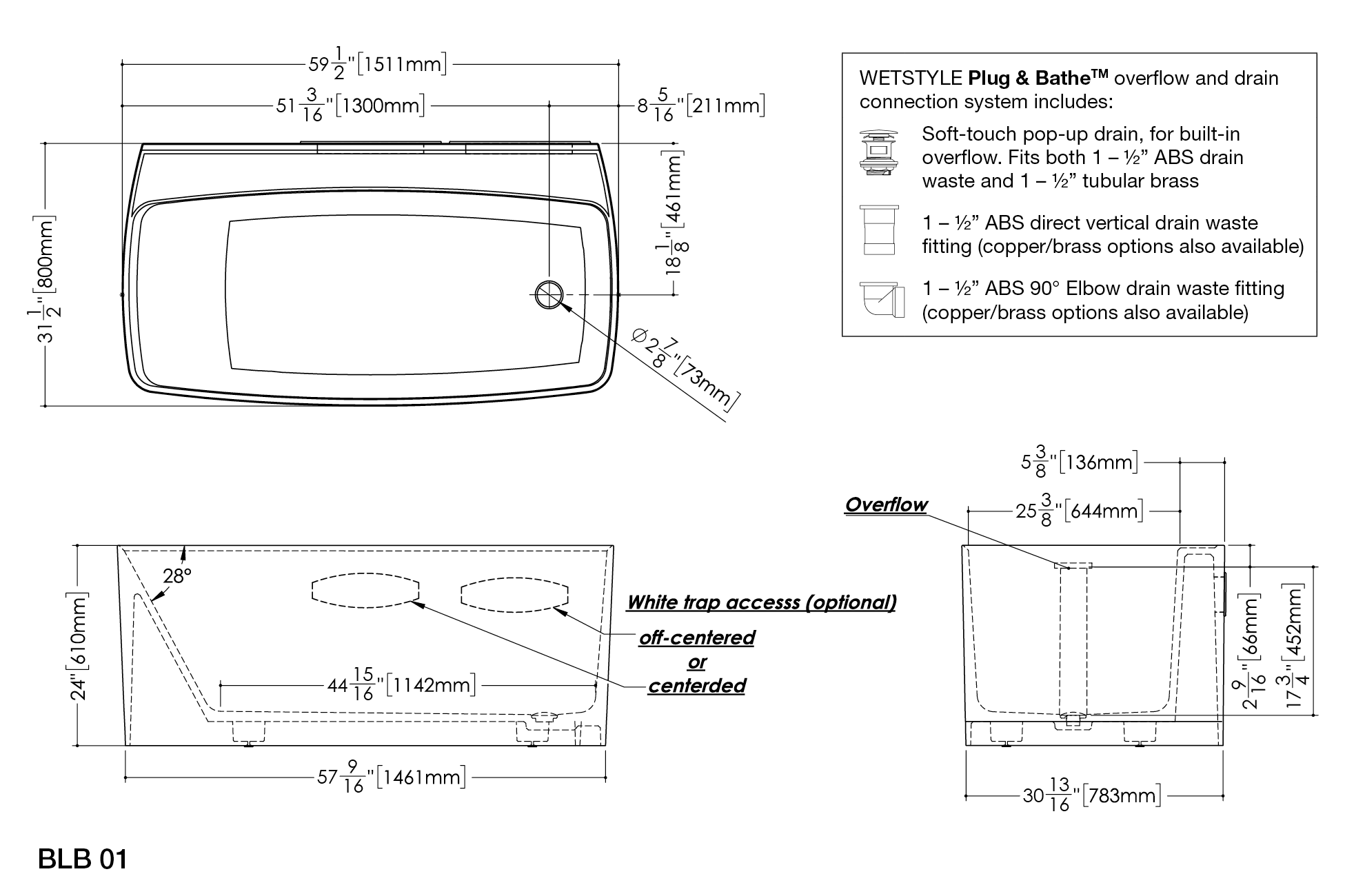 Notes
OPTIONAL WHITE TRAP ACCESS (for deck-mounted faucet installation) is available on freestanding model by special order.
IMPORTANT – BATHTUB INSTALLATION SUPPLIES: A 1/4" tile flange will be supplied to comply with the requested position. Installed at the factory to prevent water leakage, this must be placed directly on the partition framing prior to the installation of drywall.
Share your #wetstylehome with us on social media. Follow us @Wetstyle
//php echo do_shortcode(get_field('lookbook_callout_shortcode', 'options')) ?>