Design: WETSTYLE Design Lab
Keyword: Practical
Discover the luxury of an uncluttered bathroom with WETSTYLE's wall-mounted bracket system. This decorative fixture is functional yet stylish, enabling WETSTYLE's collection of bathroom sinks to be wall mounted in a stylish fashion.
Made from pure stainless steel with the option for either a polished mirror or brushed finish, this floating sink bracket system is easy to install and exceptionally strong, ensuring that wall mounted sinks will be secure and safe in their new home. For those that prefer a wall mounted washbasin over a vanity, this fixture adds a sophisticated touch to any washroom.
Create your dream bathroom today – only from WETSTYLE.
Features
Brackets and decorative trim made of stainless steel


ADA-Compliant

Weight rating: up to 300 lbs/136 kg

Includes bracket system
Specifications
Approximate Delivery

4 weeks
Downloads
Support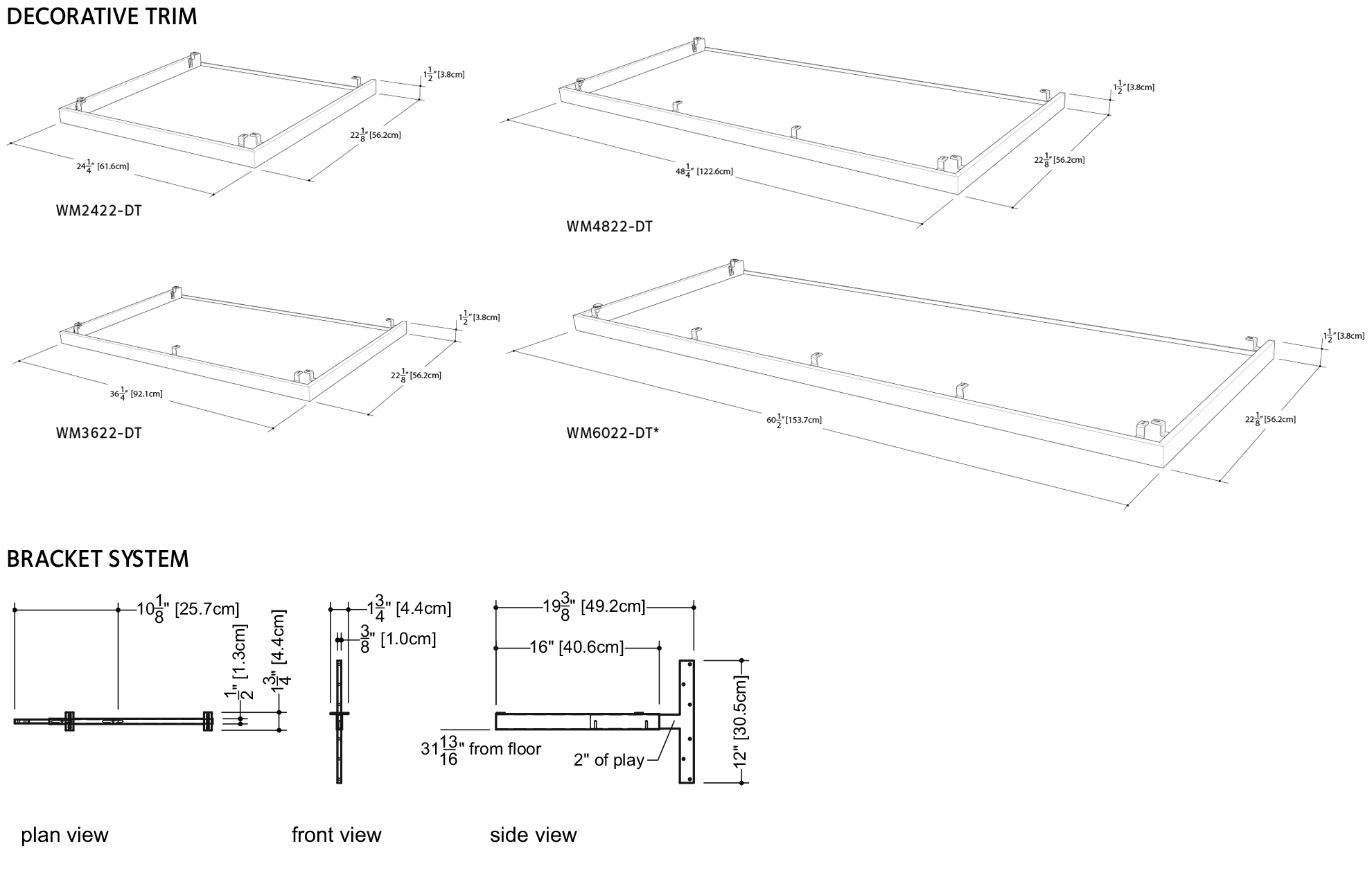 Notes
BRACKETS: WETSTYLE will supply multiple brackets according to the lavatory length (see installation guide).
SINK:Integrated countertop sold separately. Fits VC, VCM and VOV lavatories (4″ height). Not compatible with VC18, VCM18, VCM20, VC60T and VC72T.
INSTALLATION : Not compatible with concrete walls.
IMPORTANT: Lavatory and floating sink bracket system must be ordered at the same time as the lavatory requires special preparation at the factory.
Create Your Product
SKU:
FLOATING-SINK-DECORATIVE-TRIM